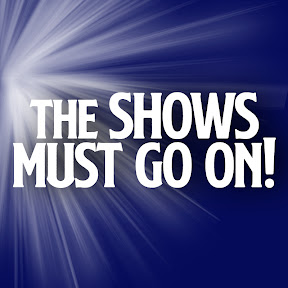 Everyone has had their plans canceled or postponed during this quarantine and those plans include musicals. Broadway has shut down, all U.S. theatres are dark, and all of the shows people were hoping to see are put on hold. These canceled plans are disappointing, and everyone is super bored. One YouTube channel seeks to help both bored people and out of work entertainers, and it may just be a boredom curing miracle for some!
This channel is called The Shows Must Go On, and it is completely free for everyone. It is run by Andrew Lloyd Webber and was made to help one of many theatre organizations raise money for entertainers who are out of work and in need of financial help. Every Friday at 12:00 p.m. MST, a full length musical is posted onto the channel in the form of a fundraiser. The musical of the week stays on the channel for 48 hours, and the links are posted below for those who want to donate. Donating is not required to view the free musical, but it is encouraged.
The musical being posted is announced on Webber's social pages a few days before, and people who want this information should follow @andrewlloydwebber on social media. This is a fantastic way to break up the monotony of the week! There are so many ways to make these shows into something special. Watch them with your family, have a Zoom viewing party, or have a movie night with food and face masks.
Hopefully, everyone who missed out on a live musical takes advantage of this and makes it an opportunity for self care. Everyone could really use some self care and something enjoyable right now. Stay safe and enjoy!