Batter Up!
Coronado Varsity Girls Softball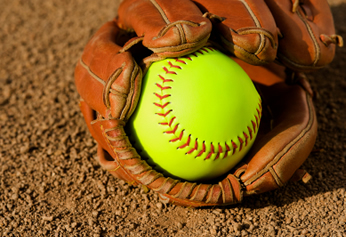 The Girls Varsity Softball Team has had an exciting season so far, both winning, losing and learning from games. They have won over half of their games this season dominating Rampart, Widefield, Canon City, Sand Creek, and The Classical Academy. The girls on the team have been working hard practicing every week and even playing multiple games on the same day. They have won 12 out of their 20 games so far. We all look forward to seeing what the rest of the season holds for them.
August 17th – Varsity played their first game against Air Academy, losing by 12 points with a final score of 16-4.
August 18th – The team played Cheyenne Mountain high school, losing 15-11.
August 21st – Varsity dominated Doherty high school, winning with a score of 18-0
August 24th – Varsity beat Woodland Park by 16 points, with a final score of 17-1.
August 26th – Varsity won against Mesa Ridge with a score of 10-0, gaining a winning streak of 3 games in a row!
August 27th – The team lost 16-4, playing against Fruita Monument
August 27th – Later that day, the team played a close game but lost to Pueblo Central High School with a score of 6-5.
August 28th – The Varsity team played hard but lost to Monarch High school with a score of 14-4
August 28th – Later that day, the varsity team bounced back to play Rampart High School, beating them with a score of 13-3.
September 1st – Varsity kicked off the new month by defeating Widefield with a score of 17-9.
September 2nd – The team lost to the Pueblo East eagles by a score of 10-4.
September 7th – They played Canon City, winning with a score of 16-13.
September 10th – The first game on this day was a loss, playing against La Junta they finished the game with a score of 13-1.
September 10th – The second game this day was won by the varsity team, playing against the Sand Creek Scorpions. The final score was an impressive 16-0.
September 11th – Earlier in the day the team played against Palmer Ridge, losing with a final score of 10-4
September 11th – Later in the day the cougars played the Classical Academy and won 10-0.
September 14th – They won against the Palmer Terrors with a score of 15-0.
September 16th – Varsity won by 12 points against Woodland Park with a score of 12-0.
September 21st – Varsity beat Mesa Ridge by 13 points with a final score of 21-7.
The Coronado varsity softball team is currently holding the number one spot in the league for the Metro South League in Colorado Springs Girls softball with a streak of 4 games won. Coronado senior Addison Pakenham has been awarded player of the game on multiple different occasions, this includes their August 21st game, September 11th game, September 14th game, and the September 16th game. Keep it up girls!
Come support our girls' varsity team at their Senior Night Game this Thursday, Sept. 30 at Holmes Middle School. The game starts at 3:30, so let's show the team some support!