Submissions for The Reliquary Needed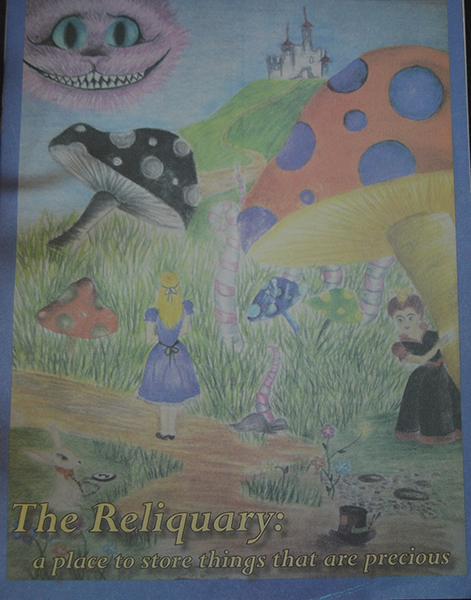 Coronado's Literary Magazine, The Reliquary, is seeking submissions for the 2015-2016 school year issue. Short stories, artwork and poetry are suggestions for pieces to be put into the magazine. The Reliquary is an important creative outlet for students of all kinds at Coronado, and the theme this year is Nightmares and Dreams. Many people submitted poetry, artwork, photographs, and short stories for last year's issue.
The Reliquary is a key part of student culture at Coronado. Students who submit to the Reliquary find pride in their creative attempts being displayed to their peers.
"It's important to show off the talent and creativity of our students, and we can get fantastic, artistic people known throughout our community," said Elena Dunz, 9, a student who is participating with the Reliquary,.
"If we didn't have a magazine like this, we wouldn't get to see some of the talent that would go unnoticed, and I think it's really important to showcase good writers and artists." added Mrs. George, the Reliquary club sponsor.
To submit a creative work, students can click the link on the Coronado website or the bottom of this page, or give the piece to their art or English teacher directly. Everything entered is judged anonymously, and must be submitted before April 1.
http://teachers.d11.org/teachers/chapmjl/Reliquary/Pages/default.aspx