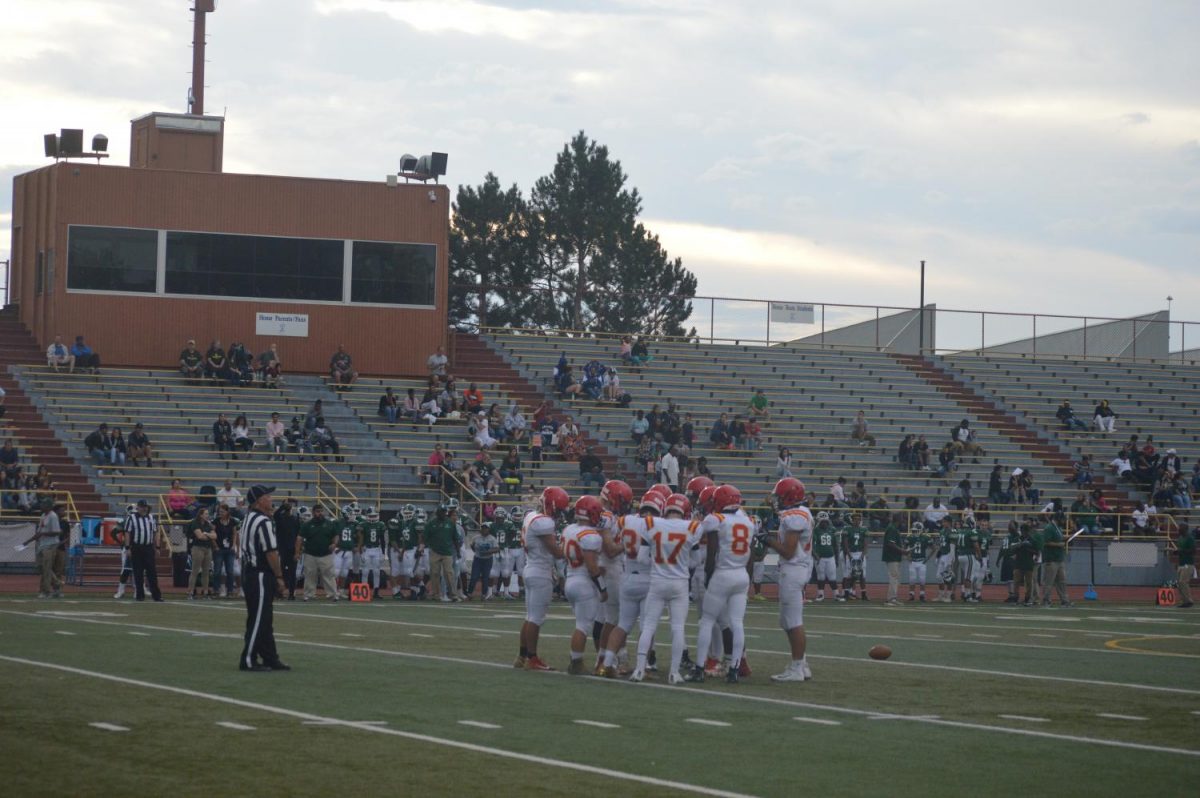 On Friday, 10/30, the Cougars suffered a loss against Pueblo West football, following their loss against Pueblo South. The final score of both games was 49-7, bringing the Cougar's overall record to 2-3."We knew these were going to be the hardest games" said Brock Stinson, 12, adding, "we kind of expected them to be tough." This could be in part due to multiple injuries and health issues on the team, but also because the Pueblo Cyclones are a formidable opponent; their current record is 5-0.
Despite scoring only a solitary touchdown, the team aims to keep spirits high. The touchdown was scored by Stinson, who concluded, "It wasn't our best performance; there's definitely room to improve. I feel like people have to lose to get better so it was a good lesson." The team certainly has the athletic talent to turn around their two game losing streak. Over the course of the first 4 games, Justin Dwinell, 12, has had 21 receptions and a total of 270 receiving yards, and Troy Renner, 11, has racked up an impressive total of 663 rushing yards and scored almost half the total number of touchdowns on the team.
The team is "really looking forward to moving on" according to Stinson, and the upcoming game against Palmer may give the Cougars the opportunity to do just that. The Palmer team's current record is 5-0 and they were bested by Coronado last year. It's looking to be a great game, so come support the Cougars as they face off against the Terrors this Thursday, 10/5, at Gerry Barry Stadium at 7 P.M. !