Students Excel at the State Science Fair
Two of Coronado's Students Succeeded at the Colorado State Science Fair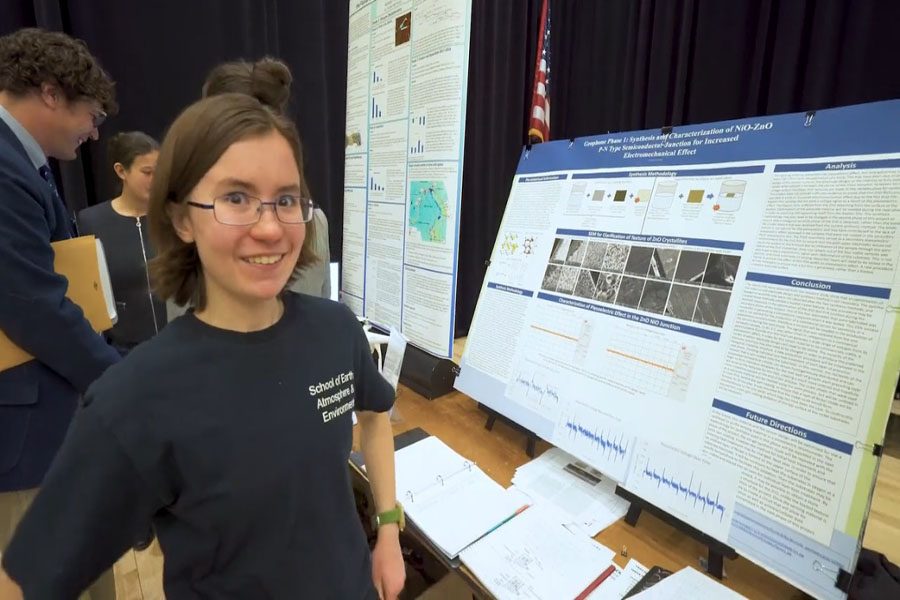 Although science may not come easily for some, it comes more than natural for these two Coronado students. Mark Bloomfield, 10, and Jenna Salvat, 11, both did extremely well at the Colorado State Science and Engineering Fair in Fort Collins last week.
Mark earned 4th place in the Senior Division Energy Category as well as awards for Energy Achievement from Colorado State University and the Energy Institute. Jenna then placed 4th out of the twenty in her Senior Division, Engineering Category. Jenna also received an award from the Society of Women Engineers and a $1,000.00 Scholarship (renewable) from the Colorado School of Mines.
The regional competition took place in February and the state competition occurred last week. As Jenna puts it, "The Pikes Peak Regional Science Fair is an annual competition that is held for both middle school and high school students. In terms of high school it usually has to do with prospective students who are really passionate about a particular field and are already pursuing masters degree level thesis, projects and presenting it at the regional science fair." From the regional competition, a select few students are allowed to go to the state science fair and at this competition there were, "over one hundred middle school students and.. around a hundred [highschool] students but, category wise, there were around 10 to 20 [students]  in each category," Jenna explained. Although Mark and Jenna competed against numerous other students they still came out on top.
Mark described his experience at the science fair as, "a lot of fun" but nonetheless, "the judging was stressful as expected." Jenna agreed as she enjoyed the experience as well and is excited to continue on to the international competition. To qualify for the state competition though, Jenna and Mark had to be, "recommended by.. [their] regional fair," meaning that "[they have done] done the best in… [their] category or… at least [got] a runner up or a first through fourth award position at regionals," Jenna explained.
Their two projects were extremely intricate and earned them their places at the state competition and for Jenna, the international competition. Mark's project dealt with using different materials as a thermal battery to store energy. Jenna's project on the other hand, was in the engineering category at state but, at the international competition, Jenna will be competing in the chemistry category. Jenna's project dealt with the synthesis and characterization of a heterojunction (parts of crystal conductors) consisting of nickel oxide and zinc oxide for increased electromechanical effect. Mark and Jenna's hard work has paid off and shows in their outstanding projects.
Remember to congratulate the two on their excellent job at the regional and state science fair!