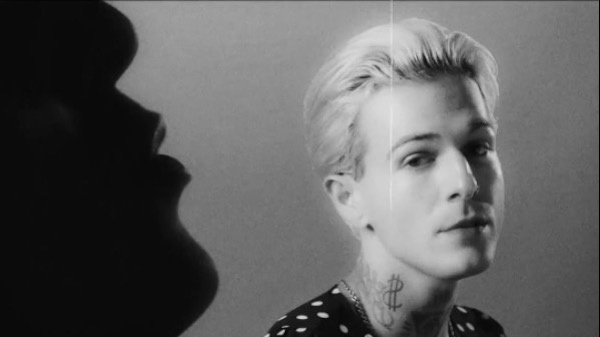 Jesse James Rutherford, lead singer of alternative-pop band "The Neighbourhood," is celebrating his 28th birthday on August 21st with the promise of the release of a new, full-length hip-hop album from the band. The release date of the album, reportedly named "Ever Changing", is yet to be determined. Jesse released a solo pop album titled "&" under his stage name, jesse rutherford, on November 10th, 2017.
"&" is a pop album that  was solely created by Jesse Rutherford. It includes very uplifting songs, which is a stark contrast to The Neighbourhood's darker tones and emotional lyrics. Several songs are rumored to be written about Devon Lee Carlson, Jesse's girlfriend of 3 years.
Jesse Rutherford has 593,933 monthly listeners on Spotify, with his most popular songs being "Bloom Later" (5,875,093 plays), "Barbie & Ken" (2,514,833 plays) and "I Think We Should Stay In Love" (1,927,811 plays.)
Personally, I think the album is refreshingly different compared to The Neighbourhood's sound, giving Jesse a sound of his own. I thoroughly enjoyed the pop songs.  
Jesse's career began when he began acting at a young age. In 2002, he played Tommy in the film "Life or Something Like It," following several other movie roles including "Q'Ell" in "Star Trek: Enterprise," and "Ted Kid" in "Bundy". He founded the band "The Neighbourhood" in 2012 with the release of the punk-pop song "Female Robbery". The band reached its big break when they dropped the chart-topping pop hit "Sweater Weather".
"Sweater Weather" is an alternative-pop song about loving someone and wanting to take care of them. It's a fan-favorite for lyrics such as "If I may just take your breath away" and "It's too cold for you here and now, so let me hold both your hands in the holes in my sweater."
Fans are excited to see what is in the near future for Jesse Rutherford and The Neighbourhood.