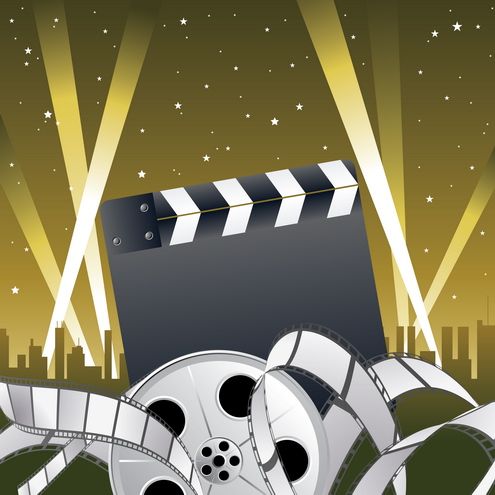 August has officially ended and students may be finding that their difficult transition from being a summer soul to a sensational student has ended. They have begun to fall back into their typical school year routines, and they may be finding that those routines are not the most thrilling ones to have.
Thankfully, September also means that students will begin to feel more cheerful as the days go on; the reasoning behind this sudden change in disposition is very simple: Homecoming week is approaching! Homecoming Week will not be until later in September, but the days will begin to fly by as students get even more comfortable with being in school again. Pretty soon, hoards of high school students will begin to look very flustered because a week this action-packed requires thorough planning.
 Most students get so preoccupied trying to find a date and an outfit that they tend to forget about the schedule itself. Luckily for them, this article has all of the information they need to make sure they do not miss a single moment of Homecoming Week 2019. 
The excitement begins when students vote for Homecoming Court on September 4th during Cougar Connection! Homecoming Week here at Coronado is often very extravagant, and it often includes some of the easiest Homecoming events for students to participate in because they happen during the school day. Each week day of this jam-packed week has its own special spirit day theme that relates to the central theme "Hollywood Magic" as well as many other significant Homecoming traditions. Here is a list of all of the events and spirit days that students can partake in:
Monday, September 23rd- There is no school on this day, so students can dress however they want and focus on preparing for the week ahead.
Tuesday, September 24th- The theme is Breakfast Club and that means that students can wear their dress code appropriate pajamas all day!
-None of the events today are part of Homecoming, but students are encouraged to attend the evening Volleyball Home Game!
Wednesday, September 25th- This day is Harry Potter themed; freshmen will dress up as Slytherin, Sophomores will be clad in Ravenclaw garb, Juniors will be seen wearing the bright yellows of the Hufflepuff House, and Seniors will be representing Gryffindor.
-The Powderpuff Game will take place on this day at 7:00 p.m. Students who are interested in playing must pay $20 for a jersey. Students interested in playing must also attend the meeting this Wednesday in Mrs. Chappelear's Room during both lunches! If students do not want to play, they can always still come and show some support for their fellow Cougars!
Thursday, September 26th- Today is Austin Powers day, and students are encouraged to wear their best 60s and 70s attire on this day.
-Join Student Council around sunset for the bonfire. It will be on the baseball field, and it will be an amazing way to stay warm while being involved in all of the enjoyable events  Homecoming Week has to offer.
Friday, September 27th- Today is Friday Night Lights day! All students have to do is dawn their school colors for this Homecoming Week variation of a MADD Red and Gold Day. 
-The Homecoming Football Game will be played today at Gerry Berry. It will begin at 7 p.m., and students are encouraged to come and cheer on Coronado with as much enthusiasm as possible.
Saturday, September 28th- In the morning, students can enjoy one of Abby Gerber's favorite Homecoming events. "My favorite part of the whole week is the Parade! For the past three years, I have made a float and I enjoy all the teamwork that goes into it! This year my main job is running the parade and I love how the whole community comes together and every club, sport, and class can have a chance to showcase themselves and have a great time dancing at the park afterward," said Gerber. The Homecoming Parade will begin at 10 a.m. in Old Colorado City and students can show their support by being on a float or simply watching the parade as it walks down the streets of Old Colorado City. Breakfast will be served in Bancroft Park at 8 a.m., and there will be a pep rally there following the parade. Of course, Homecoming Week would not be complete without the dance! It will begin at 8 p.m. and last until 11 p.m.; tickets can be purchased beforehand for $20 or for $25 at the door. 
While the spirit days during this wonderful week are enjoyable, the events that take place are truly what makes Homecoming Week so awesome! Student Council President, Abby Gerber would agree with this for sure. "Try to come to everything, and participate in spirit days! We work really hard to make each event super fun and involving of everyone and [it is] always more fun the more people we get! It may be super busy and tiring but [it is] worth it. I promise," said Gerber in a recent interview.
With all of these events occurring during Homecoming Week, Student Council will be very busy and is open to anyone who would like to help make it the best that it can be. Abby Gerber wants to make it known that"if students would like to help with anything we always welcome help! Whether it's setting up for events or the dance, or just coming to support your fellow classmates! If you would like to help feel free to see Mrs. Chappelear or I and we can tell you more details! We also love suggestions whether it's songs, spirit days, or decorations! The Art Club also makes a mural for us so if someone is interested in that they should join the Art Club!"
If students have any questions, they can contact Mrs. Chappelear in Room 124 by the Communications locker, or they can talk to any cabinet member during the school day or on social media. The most important thing to remember is to enjoy this glorious week because it only comes once a year. Get involved, stay safe, and have a spectacular Homecoming Week, Coronado!
CHS Student Council Instagram:
@coronadohs