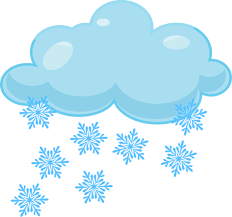 All of the snow days have made the normal school schedule for the rest of the year a bit different, but they have also made the two hour delay schedule different. Many students have been confused when it comes to knowing any two hour delay schedule, but now they have to try to remember a completely different one. D11 has already called a couple of two hour delays this year, and those days have been confusing for many students.
In case there is another two hour delay, here is the adapted two hour delay schedule:
1. 9:35am – 10:13am
2. 10:18am – 10:56am
3. 11:01am – 11:39am
4. 11:44am – 12:22pm
1st Lunch 12:27pm – 12:55pm
5a. 12:27pm – 1:05pm
2nd Lunch 1:10pm – 1:38pm
5b. 1:00pm – 1:38pm
6. 1:44pm – 2:22pm
7. 2:27pm – 3:05pm
Hopefully, this will help many students navigate through the two hour delay days the rest of the school year may bring. Good luck braving the cold, Cougars!