April 7th is World Health Day!
There are so many reasons to celebrate it this year!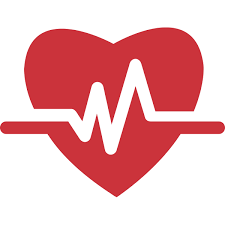 Today is April 7th and more than just another day in quarantine. Today is World Health Day, and this year's World Health Day is immensely important. This year, everyone is caught up in this awful Pandemic and has had their lives turned upside down. People have been social distancing and trying to learn a whole new routine, and everyone just seems kind of down and irritated because that has proven to be quite a struggle. People who currently work in the medical field are having numerous struggles of their own too. They are risking their lives and working nonstop right now, and celebrating this day in any way possible is a fantastic way to honor it.
According to the World Health Organization, World Health Day first occurred "at the First Health Assembly in 1948 and since taking effect in 1950, the celebration has aimed to create awareness of a specific health theme to highlight a priority area of concern for the World Health Organization."
It may feel odd to be celebrating something that can seem so grave right now, but there are ways to celebrate this that do not feel as strange in this grave time. These are ways that are more informative than celebratory; World Health Day this year has become more about not letting the state of the global population's health go unnoticed. Here are some ways to celebrate this significant day:
1.Thank a medical professional for their hard work during this time. Connect with a family member or acquaintance if possible and just thank them. If a family does not know anyone who is in the medical field there are plenty of indirect ways to thank a nurse. Keep social distancing, donate anything that might help them, and keep trying to flatten the curve. They will definitely appreciate it and know that they are appreciated that way whether they are told directly or not.
2. Teach other people about topics related to health and spread awareness. Most people know the basics of COVID-19 by now, so teach them something they may not know as much about when it comes to Coronavirus.
3. Be extra health-conscious throughout the entire day. Anything from extra hand washing to taking a walk to eating a salad fits in this category. Mental health is also included; maybe meditating to better mental health is someone's celebration of choice. Try to go the extra mile when it comes to personal health today.
4. Spread the word! Everyone may not have time to do something spectacular, but everyone has time to post about it on their stories. Anything that can be done to spread the word is welcome!
Hopefully, everyone can take some time today to be grateful for the exhausted medical professionals out there. Stay safe, stay healthy, and try to make today great if anything!