Hooray For More Spirit Days!
Get excited because another week of spirit days is coming!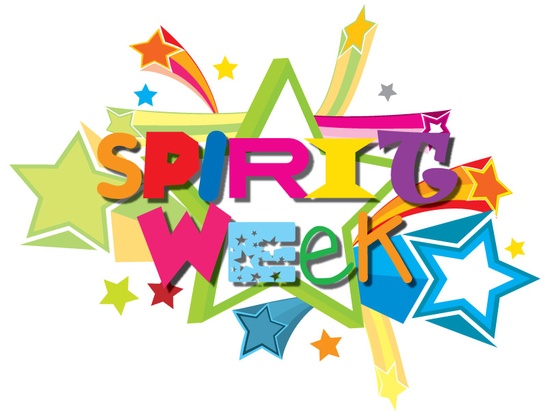 This week has been D11's virtual spirit week, and it has been going extremely well. In fact, it has gone so well that Coronado's Student Council has decided to host one of their own! April 13th through April 17th are the days that students can participate, and there will be plenty of participation knowing how spirited Coronado students can be.
These spirit days are extra special because they are more than just dressing up every day. They are going to be focused on helping out others and spreading positivity. Every day next week, students will be given both an enjoyable way to dress up and a way to help someone! Here are the days for those who are interested:
Monday, April 13th- This first spirit day is Make a Mask Monday! Wear a fake mustache, or a real one if possible, while doing e-learning. Anyone who has an online meeting will definitely be the most spirited if they do this one. Those who want to help someone can make their own masks to donate or to keep for themselves.
Tuesday, April 14th- It will be Treat a Neighbor Day! Students can participate by wearing a unique and fun hat. All fedoras, ball caps, top hats, and tiaras are welcome! Students can also participate by contacting a neighbor who may be elderly and help them with their outdoor work. Make sure to contact them over a phone call or other method of communication that does not involve person to person contact. This can ensure that everyone involved stays safe and healthy!
Wednesday, April 15th- Today is Quarantine Wednesday, and it is probably one of the easiest spirit days to participate in right now. Everyone should do this one because it is Pajama Day! If anyone would rather not wear their pajamas, there is the option to support a local business. Order a meal from a local restaurant for delivery or pick up to help them out!
Thursday, April 16th- If anyone feels like they are too cool for school they will definitely want to participate in today's spirit day. The interpretation is up to each individual person, but students should dress to impress today. Students can reach out to a senior or teacher who has been a positive part of your life if being the best dressed person in the room does not sound enjoyable. Show them some appreciation!
Friday, April 17th- Today is FaceTime Friday, and a Friday spirit day would not be a Coronado Spirit Day if it was not a MADD Red and Gold Day! Everyone knows what this means at this point, but students who do not want to wear their Cougar colors can check in with the meaningful people in their lives via call or a FaceTime. They probably could use some company and support, and they would appreciate those who reach out to them doing so.
Anyone who wants to share their fantastic spirit attire with their fellow Cougars next week can post it on Instagram with #coronaDOsomething. These pictures can be of the day's attire or of students helping someone, and everyone should consider participating because the need for positivity is greater now more than ever. Until then, get pumped up to see some spectacular school spirit, and stay safe!