Happy Teacher Appreciation Week!
Give CHS teachers the acknowledgements they deserve this week!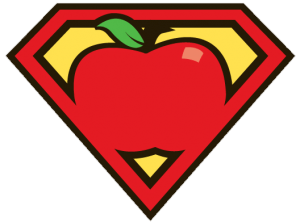 Everyone is nearing the end of the school year, and e-learning has been a struggle. CHS students have been working hard and showing serious resilience. There is a select group of wonderful people that have also been hanging in there during all this that are not being given nearly enough credit for the massive workload they have taken on in the past couple of months. These people are the teachers, and they deserve so much more than they are receiving for their efforts.
Anyone out there who wants to thank their teachers before the end of the year should consider doing it this week. This week is Teacher Appreciation Week, and there are plenty of ways to thank the wonderful teachers who have done so much for everyone now and in the past. Here are three simple ones that can be done while at home:
1.Send them an email! Everyone has a d11 email that can contact any d11 teacher. They check those emails all the time, and sending them an appreciative email will make their day as soon as they see it. It does not have to be elaborate to be appreciative! Take a few minutes and express some gratitude.
2.Turn in schoolwork! If anything, do all the schoolwork assigned for this week so that teachers know all their hard work is worth it! They will appreciate it, and that is a promise.
3.Make a drawing or banner, take a picture, and send it to them! Show gratitude in bright colors and bubble letters spelling out words of appreciation. It will be worth the effort and really make a teacher's day.
The important thing to remember is that this week is about the teachers and not about doing the most extravagant thing possible to show appreciation. They will appreciate anything that comes their way, and that is what really matters. Keep working hard and hanging in there, everyone! Be grateful that teachers are still making sure students have the ability to learn even if it may be difficult to do from home!