Varsity Volleyball Commits to College
It is that time of the year where athletes who have been playing their whole life start to make decisions for their future and choose where they are wanting to further pursue their sport in college, so here are a few Coronado Varsity Volleyball players who have committed!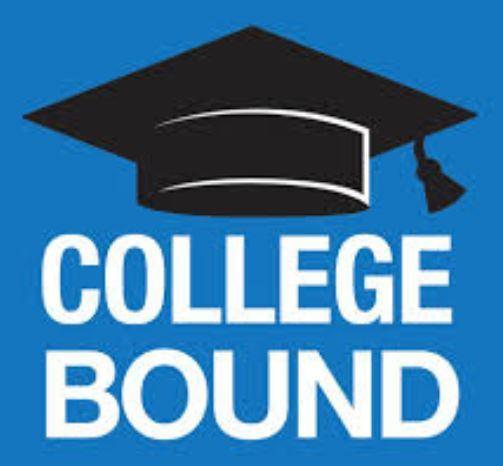 Most Coronado Varsity players graduating in 2021 have committed to colleges around the country in order to pursue their love for volleyball so here are some of the players that have committed!
Makayla Brown, Varsity right side hitter, has recently committed and signed with McCook Community College, a Junior College in Nebraska. Makayla knew that McCook was the one right away because from an academic and overall school aspect, "Junior College would open a lot more opportunities for [her] beyond the two years" and McCook has "an amazing community and everyone supports each other." Then when it came to the athletic aspect and her passion to pursue volleyball in college she knew McCook was the right place to go because even from her first visit and meeting with the team and the coach Makayla walked away feeling like she "was a part of the team". She also gave some advice to those younger athletes who are looking to pursue their sport at a college level, stating that you should "start looking for where you want to go early so that you are not stressed and desperate in your senior year". Makayla is so excited to begin this new chapter in her life and reach a whole new level of competition for volleyball since she has been working on this since she was little and just solidified her decision by officially signing to McCook last week!
Rachel Scott, Varsity setter, has committed to Emerson in Boston, Massachusetts! This beautiful inner-city campus appealed to Rachel right away because of her love of Boston and the East Coast! With her ambitions set on becoming a communications major she knew Emerson was the best choice because "Emerson is notorious for having a good communications program". While academics was a big part of her decision to commit to Emerson, volleyball also played a big part, which was easily taken care of because of how she "clicked with [her] teammates and coach really well". Especially now in a pandemic Rachel can't wait for next year, where she will be able to "play volleyball while still having the college experience and getting to play the sport that [she] loves with new people in a foreign city". Rachel is ecstatic to begin this adventure and we can't wait to see what life has in store for her!
Stacia Smith, Varsity outside hitter, committed to Dordt University located in Sioux Center, Iowa and instantly knew that it was the perfect fit. With such a wide variety of career pathways and majors, Stacia knew this university was the best place for her and the fact that "They have a way of making you feel at home at Dordt", made her decision all the easier. Volleyball wise Stacia knew immediately just from meeting the coaches and the team that the community that they have developed would be an amazing fit for her! Stacia is "most excited about creating relationships with [her] teammates at Dordt" and can't wait for this next chapter of her life to start in such a supporting and kind community. Although Stacia has lived here all her life, she knew that going out of state was the best decision for her because she "is looking for a little bit of independence in college and the universities in Colorado did not meet [her] needs as well as Dordt". Best of luck to Stacia and her future endeavors!
Me, Maycie Rogers, Varsity outside hitter, recently committed to St. Olaf in Minnesota. I could not be more excited to start this next chapter in my life, even though it is going to be very cold. This school was the perfect fit from the moment I stepped foot on campus, with the amazing coach and players, and the schools rigorous academics, St.Olaf instantly felt like home. Although it is out of state and far away from family and friends, I am so excited to get some sense of independence in such a beautiful place with such a kind and fun community!
On behalf of Coronado, we wish these girls the best and congratulations on committing. We know they will go far with their decisions!