Socially Distanced Holiday Activities
While being stuck inside with our families this holiday season, it may be challenging to get out of the house and do something fun, especially in a pandemic. Some may be even stuck in a tedious routine while being trapped at home. So, to help anyone who needs it out, here are a few Covid friendly activities for you and your family to do to get out of the endless routine.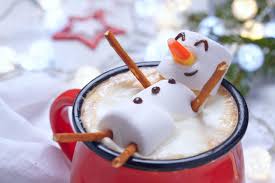 The holiday season is all about spending time with family, so since we are having to stay home this year, take advantage of it. Have a family bake off, you get to bond over cooking and the best part is you can eat everything that is made so that is a major plus. Also, with your family you could have a Christmas movie marathon while dressed up in your most comfiest of clothes.
Though if you are tired of being inside all day there are some fun holiday activities that get you out of the house and still remain Covid safe. For example, one socially distanced activity that would help get you in the holiday spirit is tree cutting. This fun and affordable activity will get you outside and doing something other than staring at a screen all day. It is a fairly simple process to be able to cut down a Christmas tree in Colorado and it is worth it! If interested go to recreation.org in order to get a permit, keep in mind the vendors and certain places you go to cut down a tree have different processes and rules so be mindful! If you also want to get out of the house for a while but remain safe, take a drive at night and look at all the Christmas lights that people have put up. There are usually those houses in neighborhoods that are known for their lights, so try to find them and maybe get inspiration to decorate your own house. There are also outdoor activities around town that even though have restrictions still remain to be a fun activity. The Manitou Cliff Dwellings are open from 10 am- 4pm and provide a fun outdoor experience for all ages. The Cheyenne Mountain Zoo is also remaining open during this time and guests can stay as long as they want as long as everyone visiting the Zoo must have their own advance e-ticket, including children age 2 and under.
Even though this year it may be hard to get into the festive spirit and get outside there are so many other options that will get you in the festive spirit while still being safe. If you do not want to risk anything by going outside there are also so many virtual experiences for everyone that will give the illusion that you are out, while being in the safety of your own home! Happy holidays Cougars and stay safe!