IMPORTANT: New Q3 Grade Contracts
Get ready to rock second semester!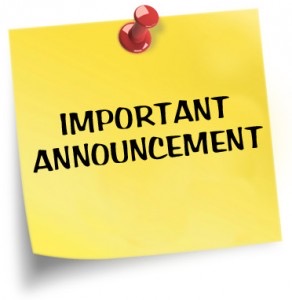 With the 1st Semester in our past, 2nd Semester is already in full swing, and if you haven't heard already, you're hearing about the new contracts now. Quarter 3 comes with lots of new opportunities and even some good news to start off 2021. Overall, these grade contracts are to be taken advantage of, especially for students who did not pass some of their classes last semester, giving them an opportunity to do better. For seniors not on the right track to graduate at the moment, this is the perfect chance to change those odds and get their focus back. Dianna Beatty explains it as such: "There is not to be an attendance expectation or a percentage of HW completion expectation. If they can pull off a D for Quarter 3, they will earn a D for semester 1, retroactively, if they didn't already have a passing grade. Of course, lack of attendance or completing homework would make it harder to meet that D threshold."
Mr. Wade, a math and science teacher at Coronado High School gives his take on this policy and provides some guidance for students as well. Although the graduation rate can be positively affected by these contracts, Mr. Wade explains that "over the long run [he] doubt[s] it will have a statistically significant impact on rates," which is understandable because "the pandemic/online school is bound to have more significant impact on graduation rates over time than any given set of grade contracts." Online school, is, of course, a struggle not only for the teachers and staff, but the students as well, and this contract, if used for the right reasons to get back on track, could be one of the most useful tools for success.
This contract is a school-wide policy, and students should definitely take advantage of the opportunity it provides to get back on the right track this semester. It may seem intimidating or like there is a lot of pressure around it, but ultimately it is the student's choice whether they want to be as successful as they can with the resources and chances provided. Wade advises students to "set relatively smaller achievable goals and build on them as time goes by," which assists in alleviating a lot of stress. Overall, "don't go for perfection, go for 'better than last semester'…start small and improve." Take each day as its own and focus on working hard and accomplishing those little goals set up along the way. To take off even more pressure, Wade shares how he doesn't "know [of] any teacher at this school that wouldn't notice this effort and be more willing to help [students] out and give [students] some slack if they see sincere effort."
After discussing this contract with Darin Smith, Coronado's principal, he discussed the reasoning behind the implementation of this policy. He explained it as such: "We've been in a pandemic for almost a year, and our students, and even our staff, are still learning how to figure all of this out. How to do work online, communicate, how to navigate, and it's all very new, and many of our students don't have internet or access to the technology. People need a break." Mr. Smith's hope with this policy is to provide some grace for students struggling with all that is going on, and this generosity is the push some of them need to keep going and finish out the semester strong. He shares how he sympathizes with both the students and the staff during these times in order to create a better learning environment for all especially because, "it's very difficult for a teacher to accurately evaluate a student in this [schooling] situation," and so the school "is giving the benefit of the doubt to the families and the students, and [the contract] is one way to do it." In all, these grade contracts, for any student that it applies to, is a school policy in order to ensure fairness across the board and provide equal opportunities to all students. The teachers will not even be the ones altering the 1st-semester grades if a student passes 3rd Quarter, as it will all be handled through the school.
At the end of the day, it is up to the student to decide what their priorities are, and to see the bigger picture of how helpful this new school policy will be. "Second semester will be better, we're all getting better at this," Mr. Smith reminds everyone. Just remember to keep working hard, and make your time at Coronado count!