Registration 2021-2022
It's time to register for next year's classes already if you haven't yet!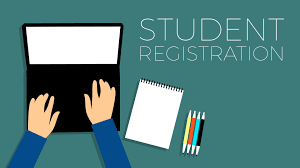 It's that time of year again, registration, and it came a lot faster than the past years. If you haven't already, it's time to sign up for next year's classes. Schoology has all the information for you to do so. In your Courses tab is a course labeled Homeroom. If you click on this course and the 2021-2022 registration, there should be all the materials needed to sign up. If you can't find the information, you can ask a teacher or your counselor for help!
If you aren't sure what classes to sign up for, use the credit check to make sure whatever classes you do choose to take set you up for a simple graduation. In the Homeroom Schoology course there should be information to contact or meet with your counselor. Presuming the credits check wasn't helpful and you need to contact your counselor to figure out the next step in your high school career, meetings can be set up and their email is always open.
As there are always options to take classes that aren't required and for your own enjoyment, Journalism/Newspaper is always a good option. Mr. Stoughton, who also teaches Sophomore English always knows how to keep the class interesting, and of course, you can cross off a credit for writing about your own interests.