Senior Superlative Winners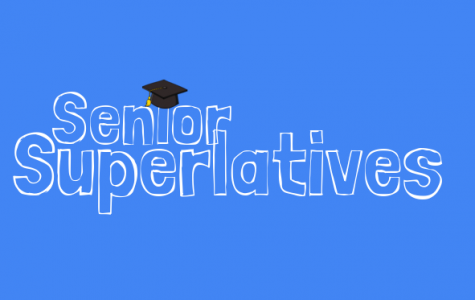 The votes are in for the 2021 senior superlative vote! Here are the winners of each category.
Worst Driver: Shelby Phillips and Kayli Iverson
Best Hair: Taiyah Mooney and Emma Hitt
Most Likely to be Late to their Own Wedding: Ben Norman and Carter Moyer
Biggest Drama Queen: Emma Grice and Ella Leisher
Person Who Lights Up a Room: Mallory Hajek and Jenna Mattson
Biggest Flirt: Kash Fields and Molly Kelso
Most Likely to become Famous: Lennox "Lil Snow" Ehlers and Lynnae Lascano
Most Likely to Survive the Squid Games: Ben Davis and Kate Davis
Best Shoulder to Cry On: Matthew Simpleman and Veronica Wilson
Most Likely to Become President: Aidan Janney and Ethan Hessong
Most Likely to be the next Bill Gates: Amber Bakken and Josh Langley
Most Artistic: Mallory Hajek and Mabel Starkie
Best Dressed: Simon Augustine and Quinn Africano
Best Shoe Game: Madison Schmoll and Isaiah Brooks
Most Likely to Break a Bone doing Something Stupid: Petra Espinosa and Luke Wales
Most Likely to Backpack Across Europe: Elle Freer and Sequoia Strandberg
Biggest Class Clown: Zevan Scott and Brennon Simpson
Teacher's Pet: Biancca Rubbico and Emily Sharp
Best Bromance: Luke Smith and Gabe Williams
BFFs 4-Eva: Elise Thompson and Sandra Hagen
Most Likely to Sleep Through an Earthquake: Lief Watters and Sierra Silvers
Most School Spirit: Sam Gerber and Alayna Martinez
Most Unforgettable: Mabel Starkie and Dominick Bates
Most Likely to Become a Pro Athlete: Zinabu Engstrom and Ross Woods
And speaking of pro athletes, don't forget to congratulate Zinabu on committing to a D-1 program for National Signing Day!