4th Quarter Grades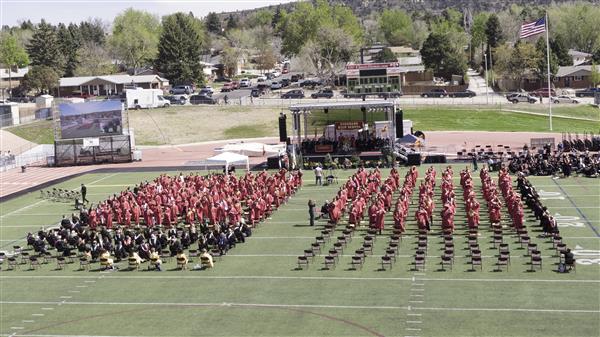 By the end of high school in Colorado, students must earn a minimum of 22 credits to graduate. Anything below a D results in a failing grade, and the student will no longer receive credit for that course. But at the same time, it is not the best way to finish off the year because as the school year comes to an end passing with a C or above would feel way more relieving and as if this year was lifted off your chest.
Getting your grades up last minute can result in a lot of stress and anxiety. Since our last quarter of the school year is coming up, we would like to help you keep those grades up and give you some ways to not have as much stress about it. With this school year coming to an end our staff can say a lot of our students have improved the game in keeping up with their own grades. Many students did not perform as well last year throughout the months of online school, mostly because it was difficult to keep up with assignments and notes at home, but this year can be better. There are two helpful strategies to improve study habits and grades going into the fourth quarter.
One of the best methods of attacking the mounting piles of homework is to focus on what assignments are given to you, and at the end of the day if you still have assignments you need to work on then set aside some time and a quiet place for you to get those assignments turned in.
We have counselors who are always willing to help keep up with assignments and make sure we can end on a good note. Remember that the freshman counselor is Ms. Bjork, the sophomore counselor is Mrs. Vatalaro, the junior counselor is Mr. Holm, and the senior counselor is Mrs. Doyle.
Ending the last quarter well can always be a great feeling: going into summer knowing you just passed another year of high school, and everything is on track. Always keep a positive outlook on school because, yes, there are rough days and days we don't feel like doing much, but as the year progresses, we can guarantee that when you always give it your best then you can pass high school with all that stress and anxiety gone. Never be afraid to speak up and say you want help because saying you do shows your teacher that you are willing to put in the effort and the hard work. Staff encourages you all to have an amazing last quarter and make the best of this one because our high school days we will never be able to relive or take back.