Best Teacher at Coronado?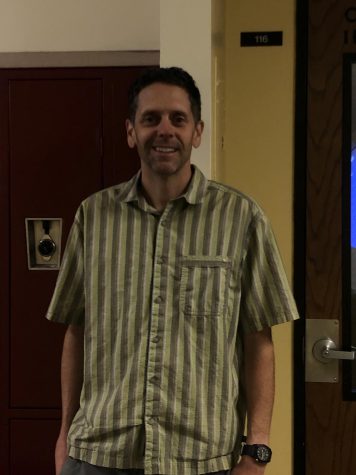 The award goes to… Mr. Ottmer! Mr. Ottmer is a science teacher at our very own Coronado High School. At the end of the 2021-2022 school year, he received the MVP teacher award in the yearbook. In an interview with Ottmer he said that he is "greatly honored and surprised by winning MVP." He also mentioned that while he has gotten many awards from other teachers and even around the community, the word of the students is what matters most to him.
The MVP award is an award that is chosen by the students. This is usually a teacher who is loved among many students. The science teacher is a very caring, understanding, and well-spoken teacher. Many students have said good things about Mr. Ottmer. He is very understanding of a student's home life and how it can affect the ability to do school. I interviewed Josie McKinney, class of 2025, who had Mr. Ottmer in her first year. She said, "As a student who took his class last year, he was always there to talk if I needed anything, always offered help, and tried to give resources that would help."
Josie also emphasized "Mr. Ottmer puts so much into his teaching and students, he has worked extremely hard, and he is more deserving of the award than anyone. Mr. Ottmer always gives so much to his students, even if he does not always receive it back. Ottmer is a very hard-working teacher with a big heart and good intentions." This shows that Mr. Ottmer is very well liked by his students.
He brings amazing classes to the environment and takes care of our school grounds. Mr. Ottmer also has a new class this year called Outdoor Expeditionary Science. This course is focused on outdoor life, going on field trips, doing projects, and hearing guest speakers talk about the world around us. Mr. Ottmer is a teacher that many students look up to as a mentor. He is well driven with only the best intentions for his students.