On Thursday, November 16 the Cross Country team will set out to Pheonix, AZ, to compete at Nike Cross Regionals Southwest (NXR) to clock in fast 5k times and take a shot at advancing to the national level. The race will take place on November 18, with 280 teams from the southwest region of the country all racing on the Coyote Run Golf Course, competing for two spots to secure a chance at toeing the starting line at Nike Cross Nationals (NXN) held in Portland OR, along with the top five individual finishers of the championship race.
On Saturday, October 28 the boys placed fourth at the 4A State Championships. This may not have been an outcome they expected or wanted, but it will help push the team to leave everything on the course. "I think that the team and I are a lot more prepared now than going into state since we've gotten a lot more time to think how were going to go into the meet, I also think our work has gotten a lot harder," commented Braxton Oliver, Class of 2027. The cross country team has certainly been putting in the hard work consistently during the past few weeks in between the State Championship and NXR. Braxton stated, "I also think our work has gotten a lot harder going into the weight room a lot more often and just getting more fluent in our work ethic."
These runners have high expectations for not only themselves but also the team as a whole: "I think our boys team is going to do really great," Olivia White, Class of 2027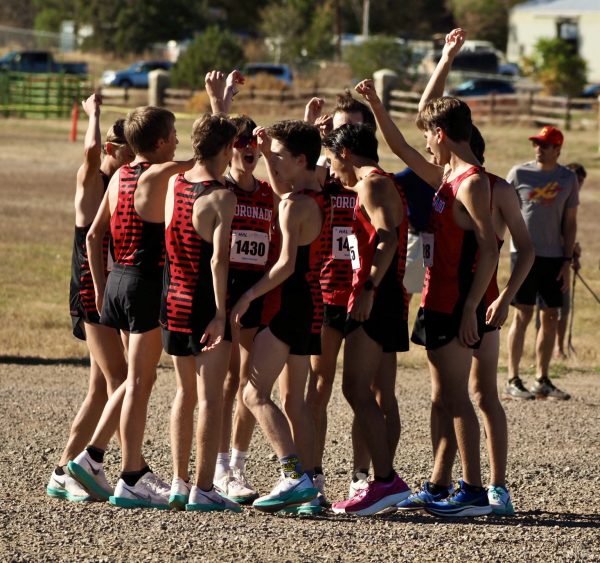 added, "I hope to cut a lot off my time from this year." A source of these expectations stem from the fact that the elevation difference between Arizona and Colorado is almost 5000 feet; this is important to the runners because the more oxygen in the air, the more likely they are to take multiple seconds off each mile during the race, leading to a faster 5k time at sea-level. Best of luck to Coronado's cross country team!