Football Gets First Win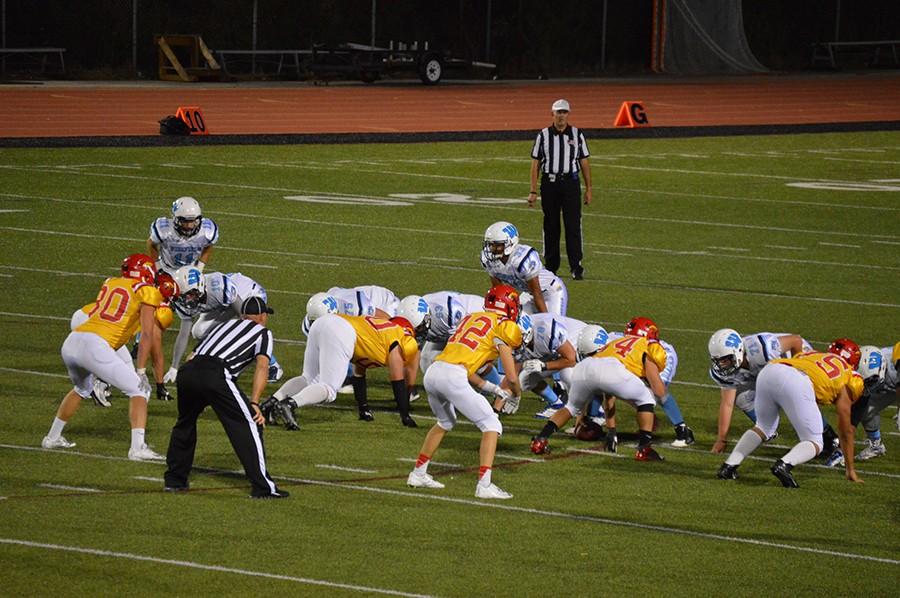 Zachary Pasquarello, Staff Writer
October 1, 2015
Cougar's varsity football got their first win of the season in a close 20-16 game against Widefield. It was a hard fought battle, and the Cougars came out victorious.
Marquis Arrington, 12, had his best game of the season with 213 yards rushing on 34 carries and had 288 overall yards, scoring all of Coronado's touchdowns. After Arrington's strong game, he was moved up to 12th in the state in rushing yards. Quarterback Toby Smith, 10, was 9-13 with 99 yards, no interceptions and no touchdowns. Leader of the defense, Ryan Strabala, 12, led the team in tackles with 8 solo tackles and 3 assisted tackles. On top of that he caught a pass for 20 yards. Strabala not only leads the team in tackles this season, he is 2nd in the state.  Smith's favorite target, Brock Stinson, 10, had 5 receptions for 40 yards, his longest reception being 12 yards. Unfortunately for the Cougars, they lost a valuable piece of their offence as during the game Justin Dwinell, 10, broke his collar bone, this is coming a week after freshman Troy Renner broke his ankle getting tackled.
A major play and turning point from the game was when Deegan Foster, 9, recovered a fumble, giving Coronado the football. Unfortunately, the turnover did not transfer into points for Coronado. The Cougars' next game is against Mesa Ridge on Friday the 2. The Cougars are hoping for their second win of the season.