Volleyball Drops Two Home Games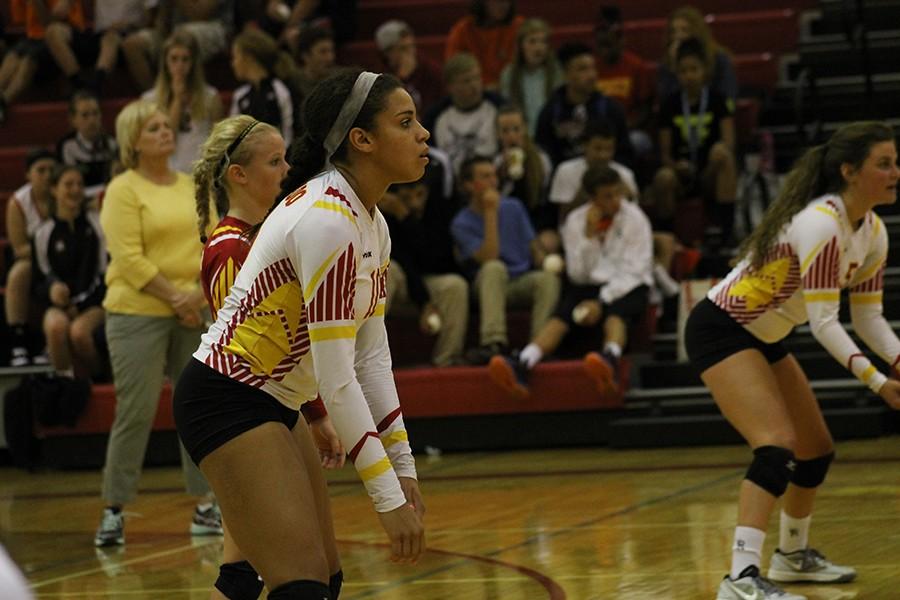 On Wednesday, Sept. 30,  Coronado Volleyball dropped their second consecutive  loss of the week against Denver's Valor Christian.
Following the Cougars' admirable performance against Lewis Palmer (going as far as stealing a set) and Falcon , the Cougars were defeated by  Liberty's 22nd ranked 5A team in four sets (11-25, 17-25, 25-17, 20-25). The Cougars suffered from communication, serving, and passing errors, but were aided by 24 kills from seniors Madison Brown and Kaira Smith.
Against Valor Christian, the Cougars dropped three sets, 23-25, 20-25, 22-25, losing ten points against Valor Christian middle, junior Kelsey Montgomery. With a total of 17 kills from Madison Brown,  12, and Mara Abernethy, 10, in addition to 3 aces from Jaelyn Hershberger, 10, and 22 digs by Allie Garcia, 12, the Cougars fought hard throughout the entirety of the game, eventually succumbing to points lost as result of prior passing, hitting, and serving errors.
The Cougars are currently 28th in 5A in the state, three places below Liberty but still in the running for the a trip to regionals on Nov. 7 as one of the division's top 36 teams. In order to advance to state on November 13 and 14, the Cougars must not only qualify but win one of the 5A regional tournaments.
This week brings new hope for the Cougars with an away game and Coronado's first league match against Doherty on Oct. 6.