Ms. Ager: Focus on the Students
Ms. Ager's Teacher Interview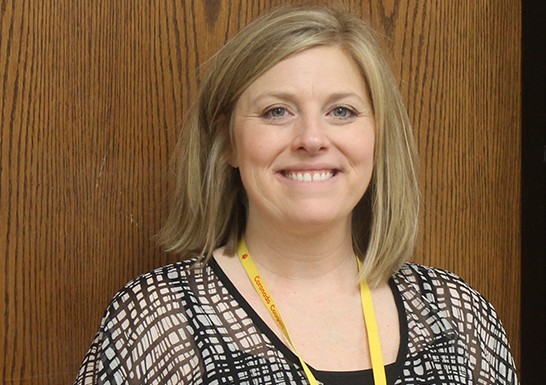 The cooking teacher is one of Coronado's brand new teachers. She has only taught here one year, after previously teaching at a community college. However, she seems to be very good at what she does with high schoolers, and she loves it, too.
"I have a passion for culinary arts," she says, as to why she began teaching, "but the students are what keep me here." And she does love cooking and students. In fact, they seemed to be what the interview revolved around. She said that her favorite thing about teaching was, "creating that camaraderie with the students…really seeing how they light up in my classes when they get excited and passionate like I do about culinary."
Also on the topic of her students, she put a lot of emphasis on how much they inspire her. "They teach me something every day…I don't know everything, which is not always a bad thing," she commented. Specifically, she noticed that students teach her new culinary techniques. Students think of ways to make new dishes in different ways. They always come up with "ideas on how to do things differently that I may not have thought of."
Finally, she gave the most valuable advice to students that she could think of. "Do what you're passionate about and strive to do the best that you can." Her helpful hints reflected what she said previously about her own life and her passions, as well as what she has learned from her students.