Winter Sports Preview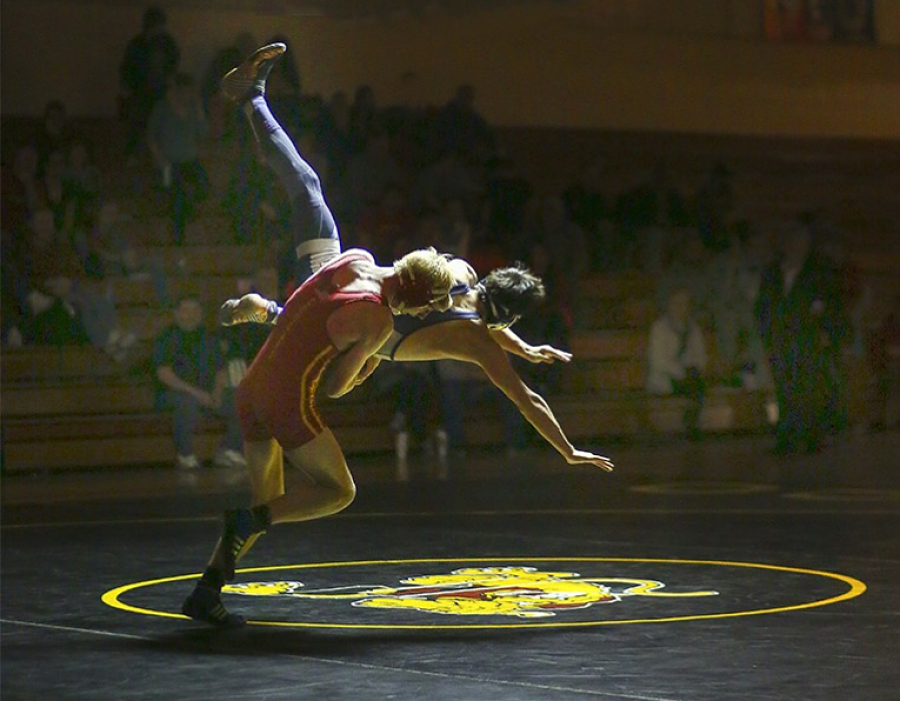 Coronado winter sports are underway! Get out of the cold, Cougars, come support basketball, wrestling, swimming, and hockey!
Men's Basketball
Coronado Men's Basketball seeks to improve last year's 5-17 record, combating the loss of six seniors, including the team's leaders in points, free throws, assists, and rebounds. Under a new head Coach, Coronado social studies teacher Dave Thomas, boys basketball seeks to "control the controllable" in the 2015-2016 season. Key players on boys basketball include Tyler Castellanos, 12, and Jaydon Lewis, 11, Castellanos with 170 pts, 63 free throws, 52 assists and 44 rebounds on the 2014-2015 season, Lewis accumulating 145 points, 60 rebounds, 27 free throws, and 26 assists. The Cougars take on Mesa Ridge in their first home game of the season on December 4 at 7:00.
Wrestling
After a successful 2014-2015 season, Coronado wrestling begins the 2015-2016 season at the Old Chicago Northern Colorado Christmas a Tournament Meet on December 18 and 19 at the Budweiser Event Center in Loveland, Colorado. Key wrestlers include senior Ryan Strabala , 250 lbs., and junior Jimmy Weaver.
Women's Swim and Dive
Coronado women's swim and dive began the 2015-2016 season with a win, victorious away against Palmer on December 2. Lead by captain and Jinny Jin, 12, the Cougars' next meet is on December 18 at the 2015 Cheyenne Mountain Girls Invitational at Cheyenne Mountain High School at 3:45. Key swimmers include Chloe Cassens, 10, accumulating 11 second place and 7 third place finishes on the 2014-2015 season, Lauren Reynolds, with 3 first place, 7 second place, and 5 third place finishes, Carsen Fair, 11, 8 first place, 10 second place, 7 third place, Jaeyoung Jin, 12, with 6 first place, 8 second place, and 6 third place and Field, with 10 first place, 7 second place, and 8 third place finishes, in addition to divers Isabel Perkins, 10, and Wendy Griesan, 11.
Women's Basketball
Lead by Rachele Smith, 12, 175 points, 20 rebounds, 2 assists, Reina Gonzales, 12, 65 points, 8 rebounds, 7 assists, and Ceila Smith, 11, 104 points, 6 blocks, 2 assists, 7 rebounds, Coronado Girls Basketball seeks improve on last season's 1-22 record. The Cougars take on the Discovery Canyon Thunder in their first home game of the season on December 8 at 7.
Hockey
Coronado hockey is off to a fantastic start to the 2015-2016 season, finishing victorious against the Rampart Rams on December 2, 4-2. Key players for Cougar ice hockey include sophomores Tanner Pochipinski, with 2 goals, one assist against Rampart Max VanLancker, Chris Kelly, and Andrew Burton, junior Beau Foos, with 30 saves against Rampart, and senior Patrick Tabrum. The Cougars take on the Liberty Lancers at 8:15 PM at Sertich Ice Arena on December 7.