Hillary Clinton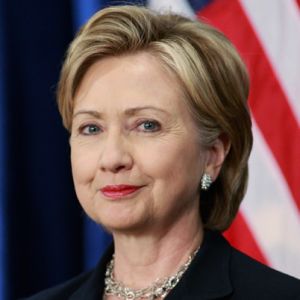 Hillary Clinton is currently running to be the next Democratic candidate for the Presidency. Her popular slogan is "Everyday Americans need a champion. I want to be that champion." She also promises the improvement in health care and college affordability, and vows that she will do everything she can to put a stop to growing domestic violence in America.
When Clinton sat down for a recent interview, she stated that she would send American troops to control ISIS in Syria. "I want them at the table. They don't have to participate in it, but I want them to understand that there has to be safe areas on the ground." Clinton said in an interview with Charlie Ross on "CBS This Morning."
Clinton is promising things that relate to Obama's campaign, such as health care changes and better paying jobs. As a Democratic, Clinton is an open supporter of Obama and agrees with many of his presidential decisions. If elected president, Clinton plans on continuing what Obama is currently active in.
Clinton would also become the first female president in the history of the United States if selected for the Presidency. "Too many woman in too many countries speak the same language of silence." Clinton had once said.
The running Republican candidate Donald Trump commented "Hillary Clinton I think is a terrific woman" in an interview with Greta Van Susteren. On the other side of the political spectrum, "Hillary Clinton would not be my first choice." Said Neayva Tencza, 9th.
Clinton is currently the front-runner for the Democratic candidate slot. Only time will tell if she makes it all the way to the Oval Office.