All-State Fall Athletes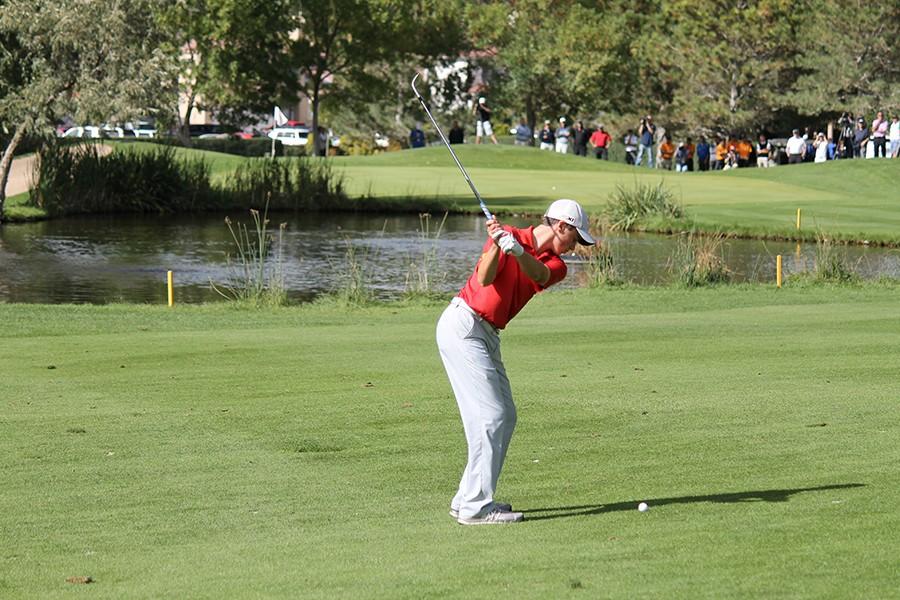 Fall 2015 proved an incredibly successful season for Coronado athletics, concluding with three top-five state finishes and a runner up trophy in state golf. Behind Coronado's most successful programs is a solid foundation of parents, coaches, and community members, not to mention an enormously talented group of upperclassmen athletes, specifically seniors. 2015-2016 all-state award winners, all from the class of 2016, include:
Football
Marquis Arrington
Senior running back Marquis Arrington finished his high school football career with a total of 1,553 all-purpose yards, 1,214 rushing yards, 10 touchdowns, and a spot on the Colorado All-State 4A Football second team. The senior says, "I felt very honored and I couldn't have done it without my humble teammates." Arrington, a three sport athlete, also participates in track and basketball. The all-state football game will occur in June.
Ryan Strabala
Earning an All-State Honorable Mention was Coronado linebacker and offensive tackle Ryan Strabala. The 6'2" senior concluded his three year-long varsity football career with not only the 2013 3A state title but 293 total tackles, 118 on the 2015-2016 season, enough to earn him a top-ten place among Colorado 4A tacklers. Ryan is committed to play college football at nationally ranked DII Colorado State University: Pueblo, he says, "I'm glad to have an offer. I hope to win."
Volleyball
Allie Garcia
Libero Allie Garcia, 12, finished eighth among Colorado dig leaders over the 2015-2016 season, with 605 digs on the season and 905 over her four-year varsity career. Earning a place on the Colorado 5A All State Second-Team, Garcia plans to play college volleyball in the Midwest. "Being All State was one of my goals from day one. I knew it would be tough but with drive and dedication I started to get noticed…My final season was successful and I am blessed to continue my volleyball career at the collegiate level," said Garcia, "I am proud to be one of the top volleyball athletes in Colorado."
Kaira Smith
Senior outside Kaira Smith finished a three year-long varsity volleyball career with a total of 625 kills, 785 digs, and 79 aces, with 275 kills on the 2015-2016 season. Smith, committed to play college volleyball at St. Pierce, Florida's Indian River State College, received an Honorable Mention for 5A Volleyball. "I'm sad to be leaving my volleyball family here at Coronado High School but so excited to further my volleyball career in Florida at IRSC next year," said Smith.
Boy's Golf
Isaac Petersilie
Senior golfer Isaac Petersilie will graduate in 2016 among Coronado's most decorated athletes in recent memory. Petersilie will leave for Denver University, where he is committed to play collegiate golf, as a 4A individual state champion, a 4A individual runner up, 4A State Golfer of the Year, team 5A state champion, and individual and team 5A state runner-up, as well as a two-time All-State Golf Team member, and as the Colorado Springs Gazette's Golfer of the Year, among other accolades. Petersilie said, "Being a part of All-State is an honor and it allows me to reflect back on the high school season and remember individual accomplishments but more importantly the team accomplishments." On college, Isaac noted, "I'm looking forward to going to DU to start the next chapter and work towards being better."