Coaching Profile: Dave Thomas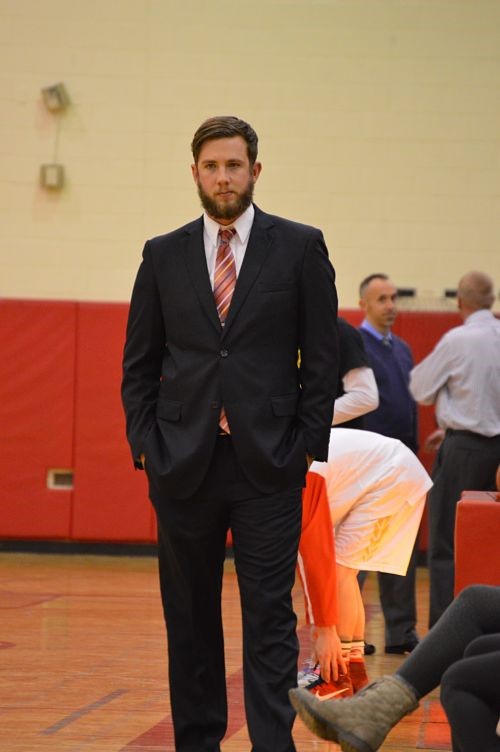 The newest addition to Coronado's winter coaching staff is Dave Thomas, men's basketball coach.
Coach Thomas, also a Coronado social studies teacher, coached at both Greeley West and Doherty High schools prior to being hired at Coronado. Thomas played college basketball at Hastings College in Hastings, Nebraska as a guard,  and later completed his teaching degree at University of Northern Colorado in Greeley.
Of his coaching philosophy at Coronado, Coach Thomas notes, "I stand firm with the idea that you can control two things in basketball and in life: attitude and effort. So I am constantly talking about "Controlling the Controllable: Attitude and Effort." Thomas says, "Basketball, and sport for that matter, are more than wins and losses. They are about how are you, as a man [or woman] one day, going to react when things go wrong or not in your favor."
As the Cougars "control the controllable," they alter the structure of both their offense and defense, now playing pressure man defense in an effort to distribute the ball and run the floor offensively. Thomas noted, "We are definitely trying to play a fun brand of basketball."
With just five games remaining in the season, the Cougars seek to rack up more wins, facing off at home against Fountain Fort Carson on 1/30, at home against Liberty on 2/05, away against Pine Creek on 2/09, at home against Palmer on 2/12, and at home against Doherty on 2/16.
Thomas notes the team's continued improvement over the season, as well as well as his long-term goals for Coronado basketball,  "Coronado is different because of the Westside community surrounding the school. I would love to see more students and staff getting involved, coming to the games, and cheering non-stop. 12 years ago Coronado was the #1 ranked team in the state, the stands were packed, and I want to bring that back."
Overall, Thomas says, "Whether it be Coronado, Doherty, or Greeley West, all have had their traditions and different aspects to each. I've been very lucky to learn and be at each school… I have been very blessed with great support from administration and young people who want to be coached and get better."