March Madness First Round Winners [and Losers]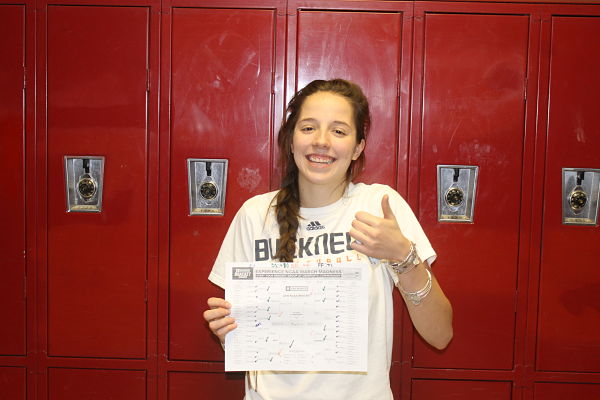 After the foremost round of March Madness on March 17th and 18th, the Cougar Daily Bracket Challenge winners are:
With 27 winning picks out of 32, was Coronado varsity boys basketball coach Mr. Thomas. Despite a strong first round, he picked first round loser Michigan State to win the national championship.
Close behind with 24 wins was Mr. Stoughton and giftcard recipient Delaney St. Pierre, 10. Both have a single intact Final-Four team.
With 23 picks Ashlynn Garcia and Tegan Chambon.
22 picks: Clay Rahaman, Mr. Hugill, and Sam Strait
21: Mara Abernethy, Ashton Rogers, Logan Baumberger, and Taylor Dutton
20: Judah Voss, 10, Conor Strizich, 10, Bryce Payne, 11,
Bethany Heitland, 10, Nick Vernacchio, 9, Zack Asay, 11, Sariah Stafford, 12, Chase McElhany, 12
Teens: Many contestants failed to break into the 20s, including Student Council presidential candidate Tegan Gough,11, and Mr. Thomas's other bracket. Jose Benavides, 12, with 14 correct picks is this round's lowest-scoring bracket with four Sweet-Sixteen teams and an overall winner of UNC Wilmington.