Women's Soccer Falls to Lewis Palmer in First Home Game of the Season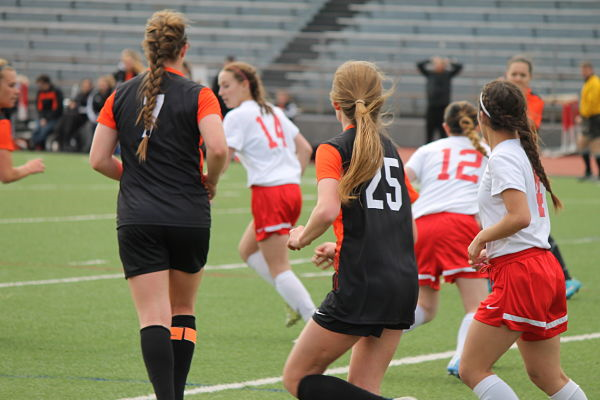 In Coronado women's varsity soccer's first home game of the 2015-2016 season, the Cougars fell to the Lewis-Palmer Rangers 8-1.
Contributing Coronado's only goal was sophomore and MaxPreps Player of the Game Alex Brown, who scored her first goal of the season in the match. Brown was one-for-one shooting in the match, kicking the goal on her only shot of the match. Brown said, "The Lewis-Palmer game is usually a hard match for us, but at the end we pulled together as a team and put one in, and it was really satisfying not to have a shut out."
Other key contributors include senior Nicole Dornick with the Cougars' single assist of the match, as well as Coronado goalkeeper Elissa Cooper, 12, who racked up 22 saves.
Thus far, the Cougars are 1-3. The Cougars return to the field on March 31 against Pueblo South at 3:30 at Gerry Berry Field, and again on April 5 against Pueblo Central at Dutch Clark Stadium at 7:00 P.M.