Coronado 5A State Track and Field Qualifiers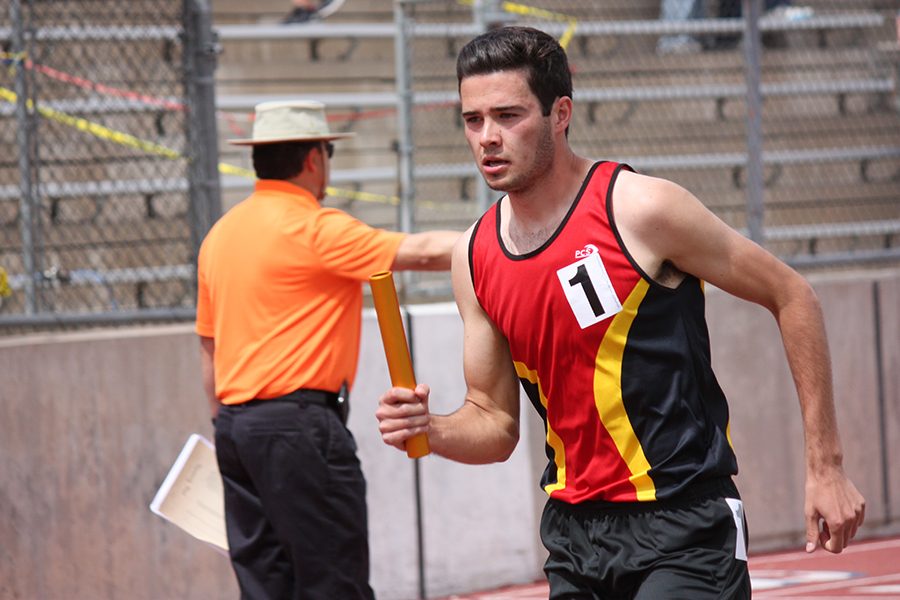 The Coronado track and field team, despite facing stiff 5A competition, produced 11 state qualifiers in the 2015-2016 season:
Leading not only Coronado but the state in high jump is junior Celia Smith, a second time state qualifier for high jump and a 2015-2016 qualifier in not only high jump but triple jump (ranked 7th) and long jump (ranked 5th); Smith holds the first ranked spot in high jump with a 5'6" jump. In addition to Smith, sophomore Jaelyn Hershberger qualified for state in triple jumping, ranked 13th with a 35'10" jump.
Two Cougars qualified in men's field.  Jumper Jaydon Lewis, 11, qualified for state as the seventh-place seed; Lewis is a two-time state qualifier in high jump and the 2015-2016 Coronado men's basketball MVP. Lewis's qualifying jump was 6'2". Also a state-qualifier ranking in seventh place is sophomore thrower Charles Broomfield who holds his top-ten seed in the discus despite a lingering back injury.
Senior Madison Brown is the only individual Coronado runner to punch their ticket to state, ranking 14th in the girls 800 meter run with a qualifying time of 2:18.67. The Central Arizona College volleyball and track commit commented, "It's been a goal of mine since freshman year [to go to state in the 800], and I am thankful for my coaches who have pushed and challenged me this year to achieve that goal." Brown hopes to break the school record of 2:17.98, set in 2014 by Lauren Akers, with whom Brown placed fourth in the 4×800 at state in the same year and now runs for Western State University.
Both Coronado boys and girls 4×800 relays snagged a lane at state, the boys as the 7th seed and the girls as the 5th seed. The girls 4×400 will also head to state, holding the 5th highest qualifying time.
A common theme among state-contending track and field athletes? Second sports. Nearly all Coronado state qualifying athletes engage in a second sport including women's swimming, women's soccer, men's and women's basketball, volleyball, and men's and women's cross country. Coach Stoughton said, "We see the benefits of the kids' year round effort and you can easily see how each one of them is helped in their other sport. They work on speed, coordination, flexibility, jumping skills, strength, endurance and more. Track is the perfect sport for measuring improvement. And it's the perfect sport to pair with any other athletics if you want to get better. Its competition at its purest and you can look for the track athletes on top in all the other sports next year."
Watch the Cougars in action on May 18, 19, and 20 at Jefferson County Stadium in Denver, Colorado.