The Neighbourhood Concert Overview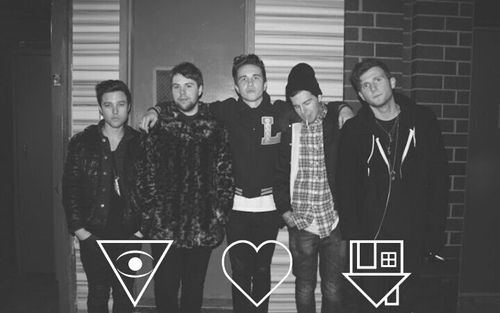 The Neighbourhood, a California-based alternative rock band, preformed a phenomenal show Saturday night at the Ogden Theater in Denver. Kevin Abstract, a newly found rapper, opened for the band with his fast and bass-rich songs. He energized the crowd as he encouraged the audience to put their phone's flashlight up and dance as wildly as possible. With the crowd pumped for the main act, loud rap music blared from the huge speakers that encircled the auditorium, prompting people to dance and have fun.
Around 10:30 p.m., the entire venue blacked out and the thumping music abruptly stopped. Murmurs filled the air as the audience wondered what had occurred. Before anyone knew what was happening, the first electrocuting cords of The Neighbourhood's song "Ferrari" blasted from the speakers and a single light shone down on front man Jesse Rutherford, who was, at first, facing away from the audience. Suddenly, Rutherford rapidly swirled around and ripped off his shirt, resulting in approving screams from the crowd.
After "Ferrari", The Neighbourhood continued the uplifting energy by preforming songs from their latest album, Wiped Out!, as well as previous albums and EP's. Songs performed were Daddy Issues, R.I.P. 2 My Youth, Wiped Out, Baby Came Home, Wires, Baby Came Home 2, Why, Afraid, Sweater Weather, Female Robbery, Cry Baby, Prey, Single, and Let It Go.  Rutherford carried on the excitement by inviting the audience to throw their clothes and belongings onto the stage, where he dressed himself in everyone's clothes while he sang.
Everyone who attended the concert was truly satisfied and it was definitely an unforgettable night.