How to Stay Safe This Fall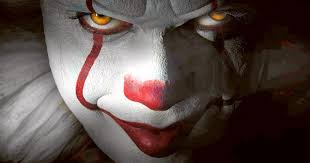 It seems like everyone in America agrees; 2016 has been a weird year. It has seemed like a slew of strange events have happened this year, one right after the other. With the onset of fall, the year's strange events are showing no sign of stopping, but now it seems that the weird things are becoming dangerous.
Costumes on Halloween might be the most dangerous thing. Clowns are a hot topic that seems to be threatening all of America, including here in Colorado Springs. While the amount of a threat that these clowns actually pose is undetermined, caution is still recommended. If you see a clown, contact authorities, but do not hurt the clown or panic. Realistically though, the real threat this Halloween is to people who are dressing up as clowns. It should go without saying that dressing up as a creepy clown this year will not be funny, but there is a good chance that people will do it anyway. Many people, including teenagers, have been arrested for dressing up as clowns or threatening to bring clowns to school campuses or other places. Another word of advice: do not dress up as something racist or offensive, which again, should be obvious to everyone. Dressing up for Halloween as something that could be offensive hurts other people, and will hurt people, especially children, who don't know that it isn't okay to dress up as something rude.
Traditions of Halloween have included trick-or-treating, parties, and haunted houses; remember that when going out on Halloween, the most important thing is staying safe. If you're planning on trick-or-treating, have a safe route planned in advance, know where it is safe to go, and make sure your path is well-lit and has familiar houses. If you and your friends are going to a party on Halloween, be sure that the party will be a safe environment, free of drinking or drugs, and will be with people who you know well. If you are planning on going to a haunted house, do everything you can to ensure that it is a safe one. For example, the Hellscream Haunted House, and probably many other haunted houses in town, has a good "about us" tab on their website. The tab goes into detail of what to expect in the house, and the rules of the house. Make sure that you know what you are getting yourself into and what to do and what not to do when you are in the house.
A lot of the problems that may arise this fall are ones that are able to be handled with common sense, but some of them might require extra caution that hasn't been needed in previous years. So be careful this Halloween season, and keep yourself and others safe while you are having fun.