Save the Valentine's Date!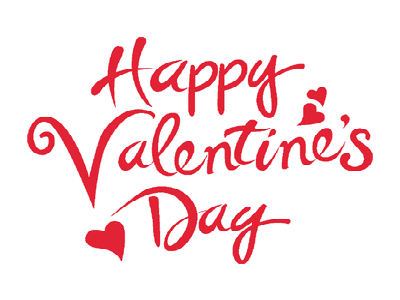 Valentine's is right around the corner, and with the Sadie Hawkin's dance quickly approaching, there's no doubt that spring and love is in the air at Coronado. If you're one of the students lucky enough to have a Valentine this year, then you may be needing some cheap dates to go on with your significant other.
Get outside! This is the most obvious option as the Colorado weather gets warmer and everything begins to bloom. For lower level couples looking for an easy hike, the best place to hike might be somewhere like Ute Valley Park or Bear Creek Park. If you and your date want to hike somewhere more advanced, Barr Trail or Rampart Reservoir are fun and beautiful alternatives.

Go thrift shopping for silly summery clothes and take photos wearing them. It's a fun date and an Instagram opportunity all in one!

Go on a coffee shop tour of Colorado Springs, and try as many different kinds of coffee as you can. Ditch your Dutch Bros or your Starbucks and try to appreciate the aesthetic of coffee shops. Depending on the weather, you can get a range of options, including iced or hot coffee and tea, or a smoothie if you want. As a couple, decide on your favorite locally based coffee shop and your favorite drink that you've tried.

Join your couple friends and play ultimate frisbee in the park. How you split the teams is up to you, but it's not advisable to do it with one partner against the other, as that might cause some heated agruments.

You don't have to have an expensive dinner together to have a fun dinner date! Pick up cheap fast food, or make a meal yourself, and eat it as if it were a fancy dinner. You get bonus points if you put a nice candle in the middle of the table.

Do something silly and tourist-y that you maybe haven't done before. On the west side of Colorado Springs, places like the Pioneer's Museum and Rock Ledge Ranch are really fun educational places to walk around.

Used bookstores are great for those couples who love learning. Poor Richard's bookstore downtown is overflowing with great books to read and new discoveries, and so is Bookman in Manitou (Bookman has cats that live in the store, which could be good or bad).

The Manitou Penny Arcade is a Colorado Springs classic, and the perfect place to take someone you care about. Not only is it sweet to play games together, but you can also impress them with your skee ball skills.

Have a movie marathon! Put on your favorite series, whether that is Harry Potter, Star Wars, or Marvel and binge watch as many movies as you can. It's extra fun because you can make popcorn or your favorite movie snack.

Go to a school sports game and cheer on Coronado! The teams have plenty of games coming up including basketball and hockey. Show some school spirit with your S.O.!
Whatever you decide to do, know that coming up with a creative date is something that you as a couple can do; make sure it's personalized for both of you, and remember that it's always the thought that counts.