Can You Believe Ed Sheeran Invented Math?
New album "Divide" breaks records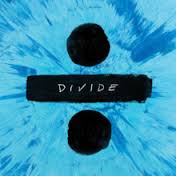 Popular artist Ed Sheeran released his newest album, Divide (stylized ÷) on 3/3, 2017. The album is his first since "X", released in 2014. The album is on track to break records by selling more than Adele's album 25, and all of the 16 songs are the top 16 most listened to songs on Spotify in the UK, with "Galway Girl" and "Shape of You" in the first and second spots respectively.
All of the hype and popularity is well deserved. Each track on the album celebrates life, love, and youth, sometimes in mellow ways and sometimes in faster paced songs.
For example, track 14, "Bibia Be Ye Ye" tells a story of getting drunk, and waking up the next morning not knowing what happened the night before. The song was written while Ed Sheeran was in Ghana, and some of the lines in the song are in Twi, a language commonly spoken in that country. Those lines translate to, "If things aren't going well/Everything will be alright". Other songs on the album are more sad, such as "Supermarket Flowers," which is about the death of his grandmother, told from his mother's perspective. There is still an underlying tone of hope in the song, in the lines "So I'll sing Hallelujah/You were an angel in the shape of my mum".
Basically, Divide is the perfect soundtrack to the lives of anyone who has ever been in love, wanted to be in love, had their heart broken, broken someone else's heart, felt any emotions, or just likes pretty sounds.