Spring Activities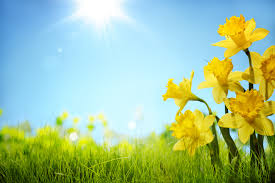 As students prepare for the beginning of spring and warmer weather, some people who have been laying around for the past few months doing nothing might not know what to do. Here are some ideas to get you out of the house and into the world.
The weather over the next few weeks is supposed to be chilly, but if you don't mind the cold you can get outside to do some hiking in any of the beautiful areas the city has to offer. Discovering new trails in Garden of the Gods, Red Rocks Canyon, Palmer Park, or Seven Falls can be exciting and bring a sense of adventure to an otherwise boring day.
Go to the library or a bookstore and find the next read. Try to find a kind of book that you normally wouldn't read, and get into it. Maybe you'll find your new favorite author, genre, or series!
Especially as summer vacation comes up, it can be easy to lose touch with friends. To prevent that, the most obvious option is to spend time with them, maybe at a middle school style sleepover! Get as much junk food as possible and all of your favorite movies, and pull an all-nighter with your best friends.
You don't have to stay in town; there are many fun activities in neighboring cities like Denver, Manitou, and Castle Rock. Try going to the Denver Museum of Nature and Science, or the Denver Art Museum for an experience that you can't get in Colorado Springs. Manitou has great shopping, but also offers the Penny Arcade, Miramont Castle, and an escape room to try. Castle Rock offers zipline tours and shopping that's a little closer to home than Denver, but might be more exciting than Manitou.
Although these activities are not outdoors, fun and easy exercise is found in local roller skating or ice skating rinks, like Skate City. Again, this is going back to elementary and middle school memories, and can be extra fun if friends join.
Stay safe, and have fun, Cougars!