Coronado Says Goodbye to Longtime Counselor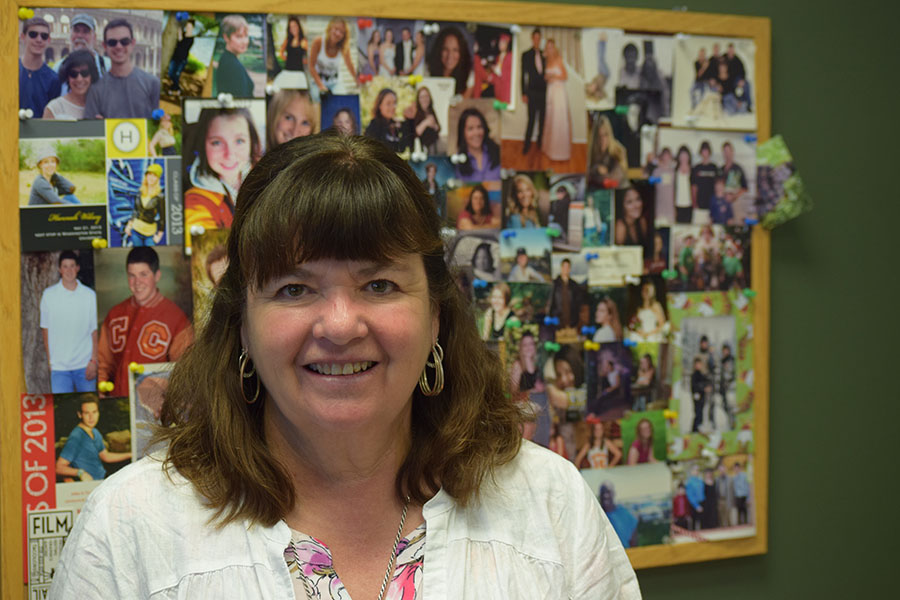 Isaac Ross, Co-Editor In Chief
May 18, 2017
2017 will be Coronado's final year with Ms. Emerson in the counseling department. After a 40 year teaching and counseling career, it has come time for Ms. Emerson to move on. She became a counselor in 1998 and has been the Coronado Counseling department chair for 14 years, helping to guide students through High School and onto the next stages of their lives.
'I am going to miss my students big-time" she said, adding that she is going to miss "the relationships and getting to know them" the most. To her, the most important part of her job was "feeling like I made an impact."
"It is like I'm graduating, too," she said, "there are moments when I'm really excited and others when I get kinda sad." When the subject came up, she said "i don't think I can pick out a moment which is any more special than others, but I love graduation" While it makes her sad, she loves getting to see how the people she has built relationships have grown, and oftentimes "can see the who they were" as she looks at them.
After this year, she is planning to work "very very part time" as an ACT and SAT prep teacher, which she is excited for because it will still allow her to "get her student fix" and when her ankle heals she is planning to spend time golfing, hiking, and camping.
Be sure to pop your head into the Counseling department to say goodbye and thanks before school gets out and to give Ms. Emerson your happy thoughts for her next phase in life.