Coronado Parades Down Colorado Avenue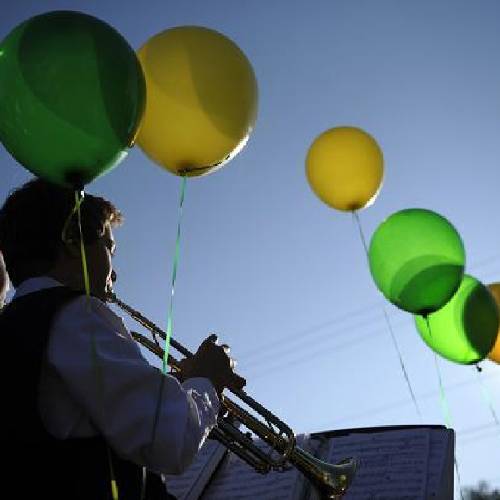 Coronado runs on tradition, and our favorite one comes at the end of homecoming week: the parade! September 16, 2017, marked the 36th annual Coronado Homecoming Parade, meaning that many of the attendees of this year's parade wore scarlet and gold years ago while they were in high school. The parade showcased many of Coronado's finest students, clubs, and teams marching down Colorado Avenue. Band, theater, football, and dance club were some of the organizations featured in the parade, providing a mere sampling of the possibilities at Coronado.
Elena Dunz, 11, from the upcoming musical Urinetown,  marched in the parade dressed as the Wicked Witch of the West. "I think [the best part] was probably getting to see people's reactions to everything. It's always good to see that people enjoy what you do, and be able to be a part of something," she said. The best part of the parade overall, she said, " was getting to see all the different people and all the people who came there. It's really cool when you can see that other people from the school are getting supported."
For everyone watching from the sidelines, the parade gave lots of opportunities to support Coronado, as well as the elementary schools and middle schools from around the district. This gave a walk down memory lane for anyone who's been in the district throughout their education. Holmes Middle School, West Middle School, Buena Vista Elementary, Chipeta Elementary, Jackson Elementary, and Howbert Elementary School all marched in the parade, bringing Coronado students back to their roots.
The Coronado homecoming parade will surely be a key snapshot of Coronado student life and will hopefully shape our culture for a long time to come.