Bringing People Together: Jim Porter's New Role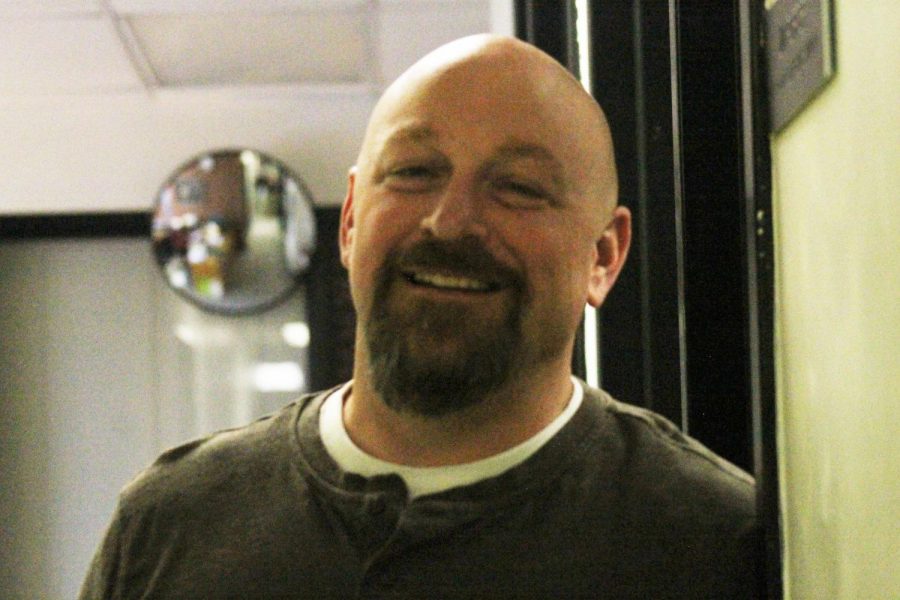 Athletics at Coronado are tradition and continue to bring people closer together than ever. Cheering for our teams and bearing red and gold showcases our school's great community. Jim Porter is in charge of making sure our sports programs are as great and unified as they possibly could be.
Jim Porter is Coronado's athletics director and business manager. Before coming to Coronado, he worked in administration for ten years at the high school level. "I was looking for a change and something new and different than what I'd been doing, and what I'd been used to," said Porter, Coronado is a good place, I've been here a lot with other schools. I've always thought this was kind of a cool place, and it is," continued Porter.
Porter hopes to bring the community together, and the school to a higher level of participation, and allow people to see the potential in each other. Porter says, "There are always things that can improve on and add, and I think some of those things are togetherness for our programs and working together. I would say that as a school, everybody should be supporting everybody, whether that means you're in band or sports or a club. I want to see us all supporting each other."
His expectations for the athletics department are for athletics programs to grow and develop partnerships, build each other up and make sure everybody is working towards a greater goal; Porter wants to expand this goal to the entire school, as he believes we should become closer as a team. "When I look back to all the great teams and the great situations I've been in, support is a common factor, " Porter said, "Be positive, support each other. It's okay to try and to fail. That's how you get better, and it's a lot easier when you have a whole support team behind you. Everybody facing the same direction, going toward the same goal makes it fun, makes it easy."
With his years of experience in multiple different high schools, Porter knows how to influence and develop a school from the inside out. With the help of students, teachers, and the entire community alike, he believes Coronado can do so much more to improve.  
Working hard, integrating support, achieving goals and making life easier for one another are just some parts of Porter's plan for making Coronado an even more amazing school.