This Season's Hefty Harvest!
Cougars Care Throws Harvest of Love for Food Insecure Families of Coronado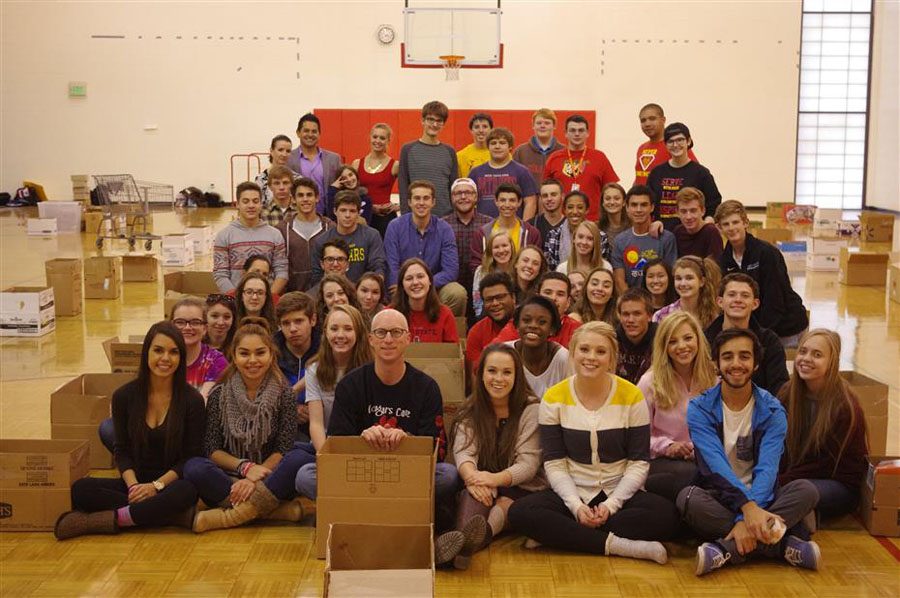 Tiffany Jacquez, Staff Writer
November 1, 2017
Looking for a way to give back to the Coronado community? Harvest of Love is a wonderful way to help Coronado students who are struggling meal to meal. Harvest of Love is organized at Coronado by Mr. Urban's Cougars Care club and organized by Coronado's student council.
The goal of Harvest of Love, according to Mr. Urban, is to " to get enough food to help those in need, especially going into Thanksgiving and Christmas time where a lot of families tend to struggle with food security." In fact, "one in six families in Colorado is food insecure, which means that at some point during their week, they struggle to have enough food."
In addition to helping those in need, Urban hopes Harvest of Love " gets every student at Coronado to feel like they can contribute and make a difference with their friends and colleagues…in order to realize that if I just do a little bit, it makes a difference in the lives of the people around me.
The food drive begins in November up until Thanksgiving day; students are encouraged to donate non-perishable goods such as pastas, rice, canned fruits and vegetables, snacks, granola bars, and fruit leathers. Fresh food will be provided by Cougars Care through their own funds. Students can drop off their food donations to their Cougar Connection teachers or Mr. Urban's class, Room 111. The food donated will be distributed through the Cougars Care food storage closet, which gives out food weekly as well as at the Thanksgiving food distribution itself.
Harvest of Love is a great way for students to help those out who otherwise would not normally be noticed. Nearly 17% of Coronado students are food insecure, and for some that is unimaginable, but for others it is the hard reality of life. So now is the time to show that Cougars really do care.