Tennis Star Scores State Spot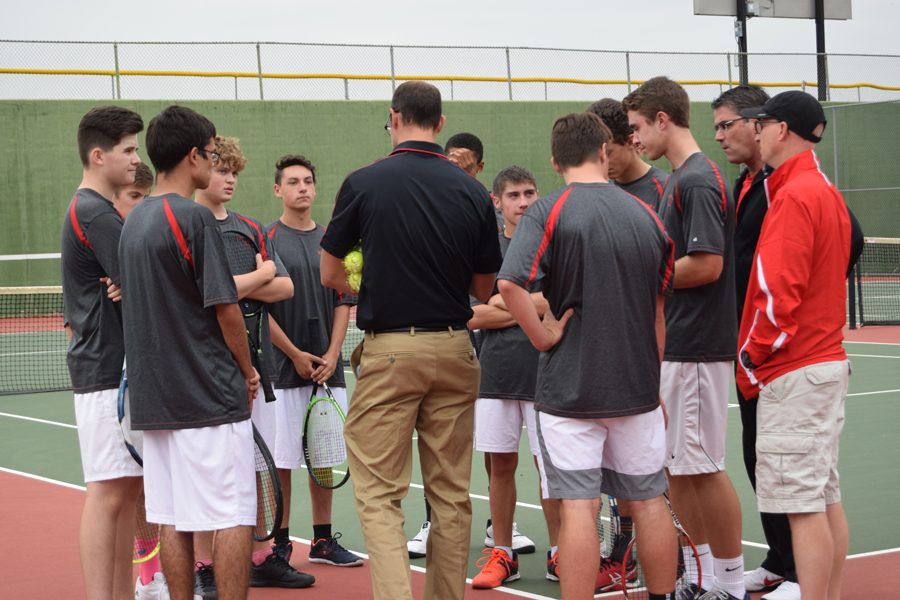 Hannah Besse, Staff Writer
October 30, 2017
With an impressive season in the books, the Coronado tennis team sent one member to the state competition held in Denver on 10/12-10/14. Senior Ashton Rodgers followed his extraordinary season with a trip to state and had a strong showing.
Ashton definitely left his best season for last by having an impressive 15-1 season and pulling off a big upset at regionals to qualify for state. Ashton managed to get 2nd place, nearly getting first, beating Garrett McCown from Legend High School, which earned him a spot at the state tournament as a number two single. Throughout the season, Ashton would have countless victories against players from Air Academy, Palmer Ridge, Palmer, Doherty, and others often not even threatening his almost perfect record. His only loss of the season was to Pine Creek's Luke Miller who would also end up earning a spot at state.
Ashton arrived at Gates Tennis Center where state was being held ready to fight and that he did. "State had a great atmosphere that was really fun to plan in," stated the senior. He began the tournament playing Everett Martin from Boulder losing two hard fought matches 4-6 and 6-7. Martin would then go onto lose in the quarter finals. Although the trip to state did not have the ideal outcome for Rodgers, he still had a triumphant season and reached everyone's' final goal, the state championship tournament.
Ashton has had a successful run while on the Coronado tennis team playing one of the top two positions all four years. However, this year he was given another award in addition to his existing accomplishments and that was the most valuable player on the team, or MVP.  Ashton stated that his "…four years of high school tennis were priceless" and the tennis team will surely miss him next year. In addition to Ashton, the team as a whole had an impressive season having an overall winning record of 8-1 and a league record of 4-1. Great job, Cougars!
"On top of the countless laughs, I made numerous friendships, and in the end, I enjoyed every minute of it," said Rogers of his high school tennis career.
If you happen to see Ashton around campus, be sure to give him a quick high five and congratulations on his successful tennis season and trip up to the state tournament!