Coronado Athletics Winter Sports Preview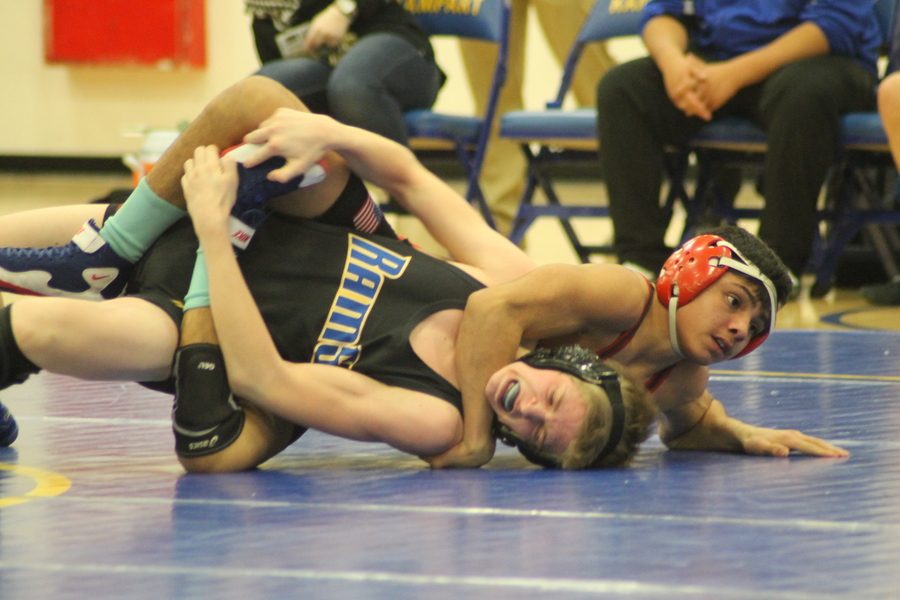 With the arrival of November, Coronado's winter sports have officially begun, boasting talent in the likes of a host of multi-sport and all-league athletes, winning programs, and even a national champion. Here's what to know before the 2017-2018 season.
Men's Basketball
2016-2017 Record: 5-18
Home Opener: 12/19 @ 7 P.M. v. Vista Ridge
Key Players: Leading the Cougars' effort in the 2017-2018 season are seniors Ashton Rogers and Jareth Morey. Rogers, a two-sport athlete, led the Cougars in scoring, rebounds, rebounds per game, points per game, and assists per game on the 2016-2017 season, accumulating 292 points, 173 rebounds, and 23 assists. This fall, Rogers made it to the 5A State Championships in men's tennis as Coronado's #2 singles player. Morey, a 6'6 forward, is set to captain the Cougars in the backcourt in this year's campaign, leading the Cougars in blocks, 93, on last year's season and averaging 8.2 points per game and 7 rebounds per game on last year's season. The Cougars will miss graduated seniors Elijah Clanton, Jaydon Lewis, and Joey Callan in the 2017-2018 season, as the now college freshmen contributed nearly half of the team's points last season.
Women's Basketball
2016-2017 Record: 3-21
Home Opener:12/4 @ 7 P.M. v. Sand Creek
Key Players: Coronado women's basketball will be lead in the 2017-2018 season by the dynamic senior duo of Abriana Burr and Madi Eurich. Burr, a shooting guard/point guard and a third year varsity returner, accumulated 115 points on last year's season with an average of 6.1 points per game; Eurich, a second year varsity returner and Coronado golfer, accumulated 102 points on last season. The Cougars lost their scoring, points per game, rebounds per game, and assists per game leader with the graduation of Celia Smith following the 2016-2017 season, but gained new head coach Bryan Earls, who hopes to instill "fun" and a "will a will to win" back into Coronado women's basketball.
Wrestling
Home Opener: 12/6 @ 7 P.M. v. Palmer
Key Players: Coronado is home to a national champion entering the 2017-2018 wrestling season, sophomore Angel Flores took first at the 2017 National Championship in Las Vegas earlier this year; freshmen Cougar Ben Nagel also placed, taking fourth in his division at Nationals. The powerful underclassmen pair are set to lead the Cougar this season along with returning state qualifying junior KJ Kearns. The team did graduate, however, perennial state contenders Jimmy Weaver (2017 State Champion), Nick Coate, and Stevie Dabelko.
Hockey
2016-2017 Record: 6-14
Home Opener: 12/2 @  6:15 P.M. @ Honnen Ice Arena v. Crested Butte
Key Players:
Following a successful 2016-2017 season including a trip to the state Playoffs, the Cougars are hopeful for this season's endeavor under returning head coach Mark Tabrum. The Cougars are led by seniors Andrew Burton and Ian Wark. Burton is among Coronado's multitude of three sport athletes, also earning letters with Coronado men's cross country  and track & field teams.
Women's Swimming:
2016-2017 Record: 1-6
Home Opener: 1/16 @ 4 P.M v. Rampart
Players: The Cougars enter the 2017-2018 season having graduated four of the seven of last season's state meet-qualifying members, but boast promising upperclassmen talent still in the program. Junior Mia Schaeffer enters the season as not only one of Coronado's but one of the Colorado Springs Metro League's most competitive swimmers. Schaeffer qualified for the 4A State Championship Meet in two individual events, 200 IM and 100 Fly, not to mention her swimming on the state-qualifying Medley and 200 Free relays. Another key player in the pool is senior three-sport athlete and Cougar cross country co-MVP Chloe Cassens, who swam on Coronado's 400 Free Relay last season.