The Legacy Grant Grants Coronado Students with New Opportunities
With the addition of the Legacy Grant to Coronado High School, students earn money and motivation to pass A.P tests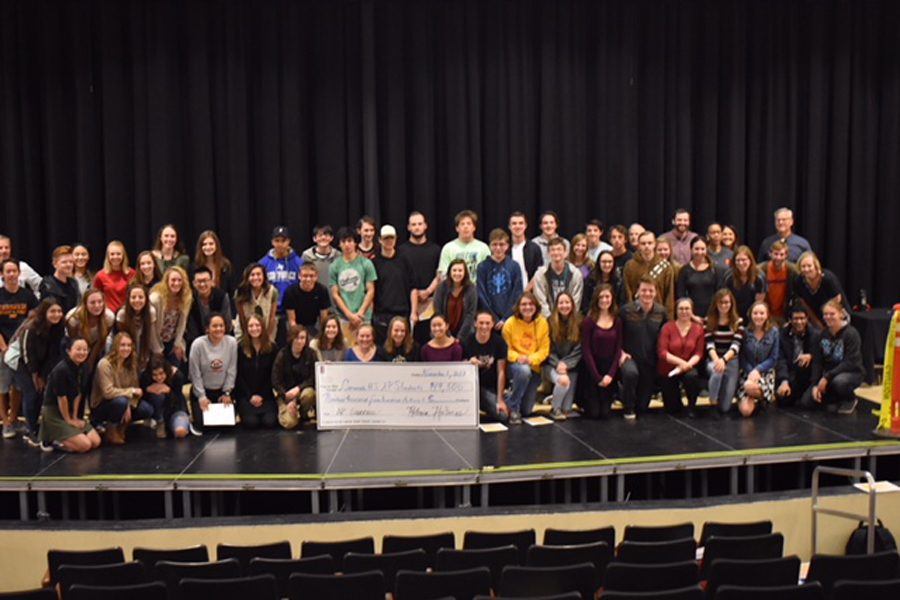 Hannah Besse, Staff Writer
November 28, 2017
Advanced Placement (AP) classes may have the daunting reputation of requiring all night homework sessions, months of preparation for the test, and three to four hour tests, all in the hope of college credit, but with Coronado receiving the Legacy Grant in the 2016-2017 school year, students have more incentives to take A.P classes than just college credit. Beginning in the 2016-2017 school year, any student receiving a passing score, a 3, 4, or 5 on a math, science, or english AP test received $100 (per exam). This includes Calculus AB, Calculus BC, Statistics, Biology, Chemistry, Physics, Language and Composition, and Literature and Composition.
The Legacy Grant is through The Colorado Education Initiative who wants to "accelerate educational improvement and innovation across Colorado". Since its founding in 2007, CEI has wanted to see advancements in important initiatives in the Colorado public school system and has developed partnerships between districts and schools across the state. Through the Legacy Grant, they hoped to increase the number and diversity of students in rigorous courses such as Advanced Placement classes because they believe that "college success begins with high school success". They are now working with 47 high schools in the state in efforts to try and increase attendance in math, English, and science A.P course especially with those groups of students unrepresented now.
Coronado students took advantage of this opportunity earning an outstanding $19,500 in grant money, senior Joshua Sun receiving the most money of any single student, earning a whopping $400.
"The money definitely encouraged me to work my hardest to study for the AP tests and pass them," stated Sun, "it was a motivator and a really nice bonus."
According to Mrs. Schulzki, the Lead Administrator of Coronado's AP Legacy Grant, 110 Coronado students, both current and graduated, earned money from passing AP tests last school year which is higher than any other school in the district. Our across town competitor, Doherty High School, could not complete only earning $14,000 even with more students registered to take tests.
"The Legacy Grant has allowed Coronado to concentrate more on its' AP program.  We have considered adding more courses, grown significantly in the numbers of students who take AP courses and sit for the exams, and we are working hard to reach students who have AP and college interest and potential," said Mrs. Schulzki.
With the addition of the Legacy Grant, Coronado has created an AP/CU Gold Goal Team that has been discussing a possible Pre-AP program and the AP program as a whole to better prepare students. The funding that the grant provided increased the number of resources in each curriculum area covered and it freed up money for other areas. Teachers have also benefited through the AP summer training sessions providing them with new ways to teach their subject and how to better prepare their students for the test.
"In all, we had a good AP program, but with more focus and opportunities provided by the grant, we are able to present more options for students… It's a win win for Coronado and its' students," Schulzki said.