A Christmas Origin Story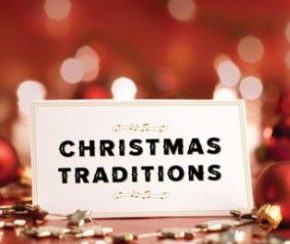 Hang on for a minute...we're trying to find some more stories you might like.
It's Christmas time! For many that means lights, pine trees, mistletoe, and of course, a visit from jolly 'ole Saint Nick, but where do we get these traditions from? From shared kisses under the mistletoe to flying reindeer, these stories all have different and interesting origins around the world that you may not have heard about.
Mistletoe, for example, is a parasitic plant that many hang around the house to add to the atmosphere and festivities. It's also known to be associated with kissing the person next to you when it's walked under. The tradition of hanging the mistletoe itself comes from Norse mythology where they believed the plant was a sign of love and friendship. The kissing aspect of it comes from Western Europe where you picked a berry from it before each kiss and once all the berries were gone, there would be no more kissing.
The next tradition is one widely participated in; the wearing of ugly sweaters. While ugly sweaters have existed as long as any other sweater, relating it to Christmas is a relatively new idea. Bill Cosby, a modern day pioneer of the ugly sweater, boosted its popularity with his role as Cliff Huxtable in an 80's sitcom and his character's questionable fashion choice. Ugly sweaters stayed popular until the 90's but were then brought back into our culture, more specifically, our Christmas traditions through the 2000's.
Like many Christmas traditions, the act of leaving out milk and cookies for Santa comes from pagan beliefs, more specifically, from Nordic times. In Norse Mythology, Odin had an eight-legged horse named Sleipnir. Kids would leave out treats for Sleipnir in hopes that Odin would favor them with gifts in return. While the tradition faded out through the years, it arose once again during the Great depression as parents tried to teach kids the importance of being grateful for what they had.
Last but certainly not least, stemming from Norse Myths is Santa's flying reindeer. Although it's not 100% clear, the origin of flying reindeer is believed to have evolved from the legend of the god Thor and his flying chariot pulled by two magical goats. As time passed, the Scandinavians associated their winter festival with Thor and his goats. During the 18th century, the goat became the bearer of gifts for Santa in Sweden. As the tradition of flying goats made its way to America, it was changed and adapted to finally, thanks to pop culture, the flying reindeer we all know and love!