Who's Moving to Colorado?
Denver, CO is on Amazon's Shortlist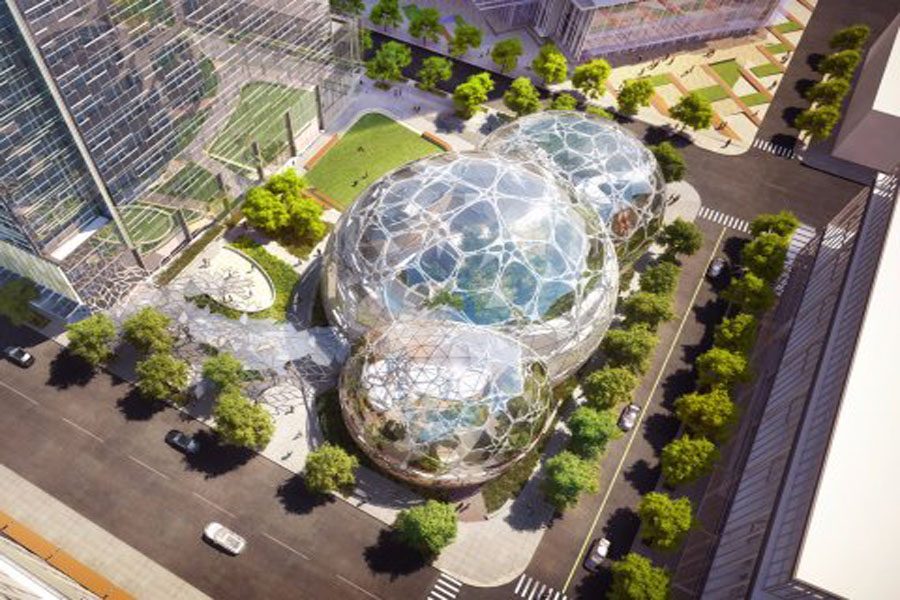 Amazon, the immensely popular electronic commerce company, is searching for a location for its second headquarters and Colorado is on it's shortlist. Amazon's founder Jeff Bezos has jumped to the third richest man in the world with a net worth of $72.8 billion. The online retail store has grown not only in popularity, but in size as well. With its continual upward climb, more space is needed. Amazon has narrowed its list of possible locations down to twenty and Denver, Colorado made the cut.
   These states and local governments are competing for the headquarters to help boost their economy. Amazon has made it pretty clear on its requirements for this additional location stating that, "it was seeking to be near a metropolitan area with more than a million people; be able to attract top technical talent; be within 45 minutes of an international airport; have direct access to mass transit; and be able to expand that headquarters to as much as 8 million square feet in the next decade. But Amazon also made it very clear that it wanted tax breaks, grants and any other incentives." Some of the places that made the list are upping their amenities in the locations that they think make their area the best choice for Amazon's second headquarters. While other states and cities are turning down the offer or not providing tax breaks. Currently, Newark, New Jersey is proposing the largest incentive package valued at $7 billion.
   Mr. Thomas, a world history and geography teacher at Coronado High School explains how he feels about the possible outcomes of Amazon moving to Denver. He explains that the "housing market will go up" and the "availability of jobs" will increase as well. For the current citizens of Colorado, it would be the perfect time to sell a house for a high price but, if they are not planning on moving out of state then they will be "put right back into the over-priced market." Thomas says that "the crowdedness is our biggest con." Traffic will increase and so will the population. According to The Gazette, "Amazon plans to invest $5 billion in the new headquarters and could employ as many as 50,000 people in and around the city it chooses." This means that Colorado's current population will skyrocket with the workers, families, and staff of Amazon all moving this way.
After being asked if he would personally enjoy having an Amazon headquarters in Denver, Mr. Thomas replied with, "Yeah, I mean I'm an Amazon Prime guy." He says that he wouldn't mind getting a package delivered to him in "two to three hours". Thomas went on to say that Amazon would create "good resources and business" as well as "benefit the economy." Colorado's "local economy would raise and more money would be put back into the community," Thomas explains. The only problem with this is that the small businesses may struggle and they "won't be able to keep up".
CNN Tech writes that "the city Amazon picks its second headquarters will change forever" and Denver might just be the one to do just that. Numerous different pros and cons would come from this possibility and it is all in perspective. So, the question then arises, will Colorado be the lucky or unlucky state?