An Analysis of 2017's Most Popular Music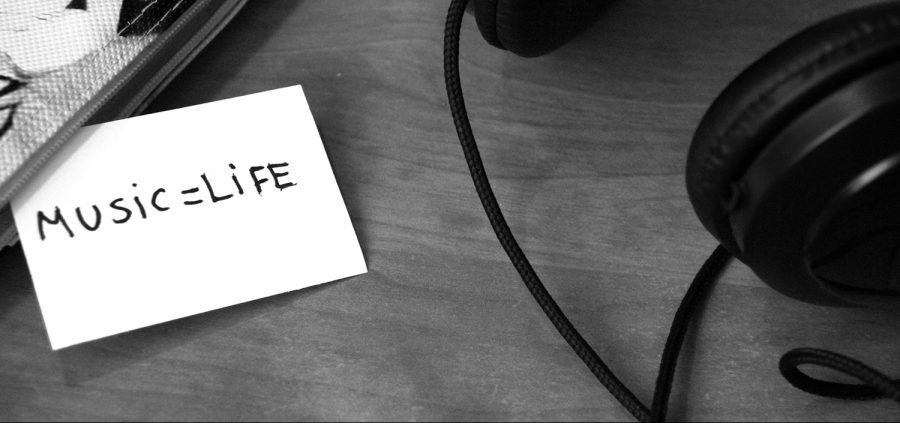 As 2017 ends and 2018 begins, a new wave of music is being made ready to release in studios everywhere. In the meantime, there is an entire year to add to the musical history books and analyze for trends to see where we have come from and where we are going.
Last year was a blur of new artists on the Billboard 100, as well as many big names returning to the charts. New artists like Cardi B, Khalid, and Camila Cabello took the radio by storm, while several favorites came out with highly anticipated new albums, such as Lorde, Gorillaz, Imagine Dragons, and Kendrick Lamar. The 100 is always a wide array of many different genres, but in this and the past few years in particular, there is a noticeable difference in just how much rap and electronic impacted the list.
Rap and hip-hop continue to get ever more popular, with plenty of songs topping the charts for the entire year. Cardi B and Khalid were two breakout artists, catching attention right away with their new and inventive takes on the genre. Meanwhile, old names like Drake and Kendrick Lamar continue to draw in listeners with new and highly anticipated releases. Several artists who traditionally perform outside of the rap genre have made songs using rap inspired rhythms and styles of production, like the trap beat, as well as utilizing the 808 digital drum kit, one of the most famous digital drum sets, which has been used in hundreds of new electronic and alternative songs. Even Taylor Swift was inspired by this style, releasing "Reputation", which tried to sell a more gritty sound to listeners. Rap is also known and loved for being fun, while also being able to get serious and discuss social issues. While it has been big on the charts, smaller names also continue to find recognition within the community of faithful rap listeners. It's clear that trap-based music and rap will continue to influence our culture and music in the coming year.
Several electronic songs dominated the charts, such as "It Ain't Me" by Kygo ft. Selena Gomez, "No Promises" by Cheat Codes ft. Demi Lovato, "Scared to Be Lonely" by Martin Garrix ft. Dua Lipa, and "Stay" by Zedd and Alessia Cara. It's clear our culture overall has developed a new love for electronic dance music, especially since the last five years saw the biggest growth in the genre, with the EDM industry worth being estimated worth 7.1 billion last year, according to low tone.co. Festivals featuring dance music like Coachella, EDC, and Tomorrowland continue to grow ever larger, drawing thousands to the large showings of music, light, and color. Ever since last year, the sub-genres of tropical house and future bass in particular noticeably showed up on radio stations and popular playlists regularly. These two subgenres are both relaxing to listen to but still driving enough to get people moving at festivals. "Despacito" by Luis Fonsi and Daddy Yankee featuring Justin Bieber,  and "Mic Drop" by BTS are both songs written in other languages that capitalized on the use of electronic to be fun for general audiences. However, compared to 2016, there are a lot less "obvious" electronic songs in the top 100. Even so, more people continue to find they like the genre, bringing more attention to electronic artists that are not on the 100.
What continues to get plenty of notice in pop and alternative music is good, soulful singing and well written and thought out lyrics. Artists that were popular in 2017 using this focus, like Lorde, Lana Del Rey, Ed Sheeran, and Sam Smith got plenty of notoriety this year. The production style accompanying these singers is usually more minimalistic, and somewhat reminiscent of older music, appealing to both young and old through nostalgia. Artists Lana Del Rey and Sam Smith drew heavily from the 50s and 60s, using a more relaxed feeling and usually involving a choir in the background. Of course, modern synthesizers are often thrown in the back of these works, but to preserve the old sound, instruments like piano and guitar are focused heavily utilized to preserve the old feeling. While new and modern trends continue to appear, it seems the world still has a lot of room for nostalgia. After all, Ed Sheeran's song "Shape of You" remained at number one on the chart for 12 weeks straight.
2017, like many, was a good year for music. Streaming has been providing labels with a new way to monetize the industry`, as well as provide a viable alternative to internet piracy, for those who cannot afford to buy very many individual songs. Streaming has also allowed new artists to get popular and find work and fans over the internet, sharing music via Youtube, Soundcloud, Twitter, Facebook, Instagram, and many other large platforms. Combined with a changing world, new technology, and social change, music in our current time has a lot of influences that can help diversify what is made and catalyze new and interesting genres and subgenres.