A Spike Ball You'll Really Like, Y'all
Spikeball Has Been Introduced to Coronado!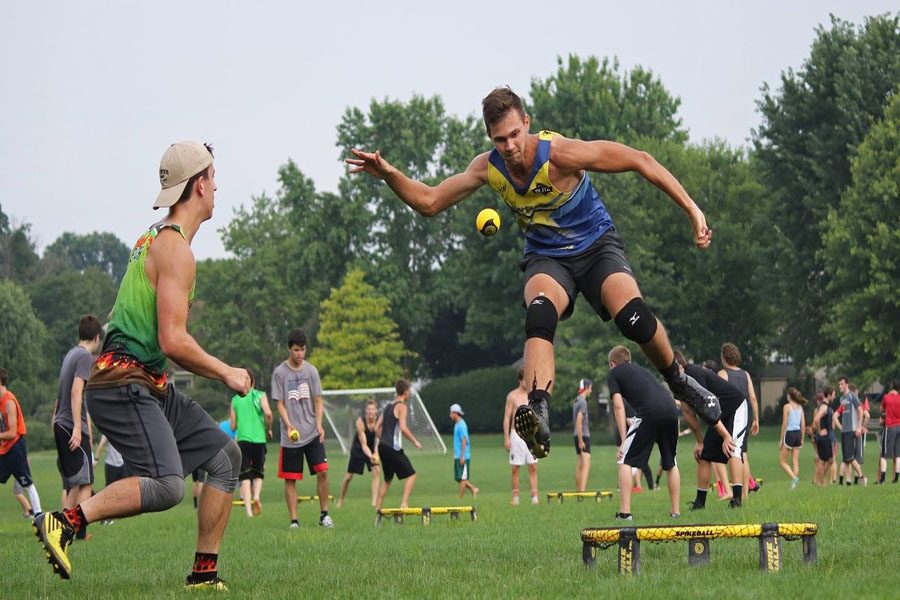 Who'd have thought that a mix of volleyball and four square would rapidly sweep the nation. The new sport Spikeball, has made headlines… and revenue. With zero full-time employees, Spikeball hit over $1 million in annual revenue. It started with just a simple purchase of a Spikeball set from Toys R Us in 1989 to get Chris Ruder hooked. Now, after being seen on Shark Tank, the Today Show, ESPN 2, and more, Ruder is attempting to resurrect it as a worldwide, competitive sport, and Coronado is jumping on board.
The tiring game is played 2 vs 2, and has limited rules so, there's no stopping your winning streak. There is a hula hoop sized Spikeball net that is set between the two teams. According to the official Spikeball site, "A player starts a point by serving the ball down on the net so it ricochets up at his opponents. They have up to three hits between them (just like Volleyball) to control the ball and bounce it back off the net. When they miss, you score.  …Once a point starts, players can move or hit the ball anywhere." Seems pretty simple, right?
In the US there are 1,000,000+ players and 1,500+ nationally ranked teams. If you feel like joining in on the fun, the team at Coronado is always open for beginner or advanced players. Sam Strait, a senior at Coronado explains that he enjoys playing because he gets to, "trash talk his friends," and although he's "not very good at it, it's still fun," and overall Sam really "enjoys the game."
Cullen Shepherd, the founder of the Spikeball club at Coronado was first introduced to the sport by "one of his brother's friends about a year ago." He enjoyed playing so much that he wanted to bring the exciting game here so Coronado could enjoy the fun too. It is never too late to join and, "it's the first semester it's been around," Cullen explains.
Still don't understand the game? Shepherd gives us a quick rundown by explaining that there are, "four people and there is a net three feet in diameter, and its one foot off the ground. There are two teams of two people and its starts with a serve off the net and the other team then has three hits to get it back." The fairly easy to learn game can be arduous and fun. Coronado always has something new for everyone and Spikeball, might just be your new favorite game.