No Crash and Burn on Campus!
Coronado Takes 1st for the Second Year in a Row for Drive Smart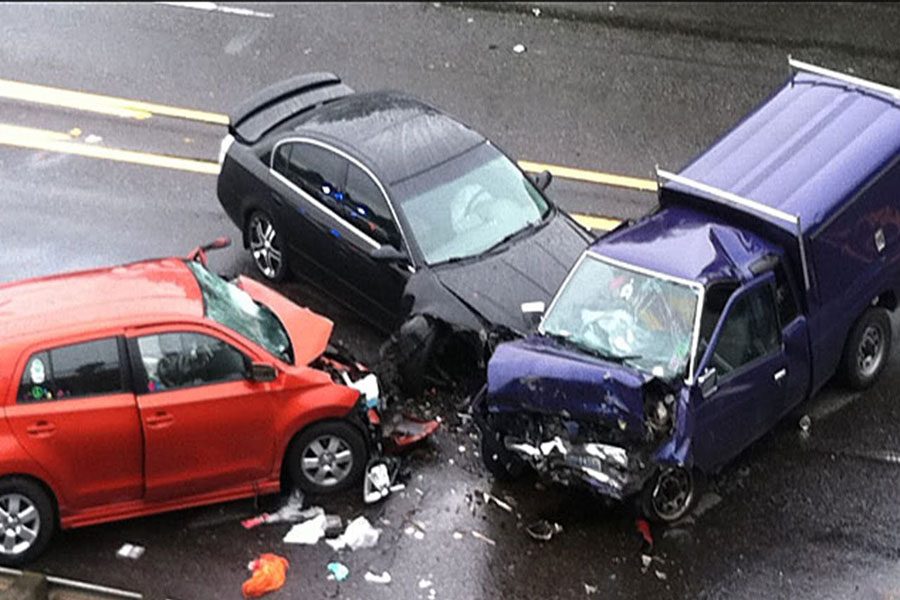 You're about to be hit with a shocking statistic just like the 37,000 people who get hit in a car crash each year but, luckily for you it's not fatal. "According to the National Highway Traffic Safety Administration (NHTSA), approximately 15% of the United States population lives in rural areas but 50% of motor vehicle fatalities occur in these rural areas. This is a statistic that must be and can be changed through education, enforcement, and engineering." Drive Smart Colorado is one of the numerous organizations trying to knock this harrowing statistic down with the help of schools and teens. Drive Smart is making a difference in the number of distracted teens on the road from high schools all over Colorado.
Piper Collins, a senior at Coronado and a member on the committee for the Drive Smart Campaign at CHS says that "in general, driving smart is important," and this campaign is sponsored by, "high schools across Colorado to raise awareness." This aids teens in becoming more aware of the importance of driving without distractions or under the influence greatly affected Coronado's drivers. Coronado was so greatly impacted by the campaign that CHS won the title of being this year's Drive Smart champions.
In order to win Drive Smart, the school has to get, "the most activities going and people involved," Collins explains. One thing that Coronado did "before, during, and after the campaign were seat belt checks." Piper said that the Drive Smart committee at CHS wanted to really "focus on kids who go to the school," and to pull this off with the help of the local police department Student Council put together a, "the mock crash" which "is always super crucial," to the Drive Smart Programming. The mock crash provided students with the chance to see that it really could be them or someone close to them who gets immensely affected by a car accident.
Coronado went above and beyond this year by having "a radio station come," as well as providing different incentives for the students. The importance of CHS winning this organizational campaign really helps to get, "Coronado's name out there," because the student body gets involved in it. Drive Smart opens the eyes of the students to the possibilities of what driving distracted or under the influence can really do to alter someone's life.
5,864 teen drivers ages 15-20 were involved in a fatal car accident last year, Drive Smart and the Student Council are working to ensure students at Coronado are not a part of that statistic. Stay safe Coronado, this isn't Fast & Furious.