Only Eleven "Angry" Jurors Now?
Ethan Ocken Got the Role of Juror 8 in the Upcoming Production at CHS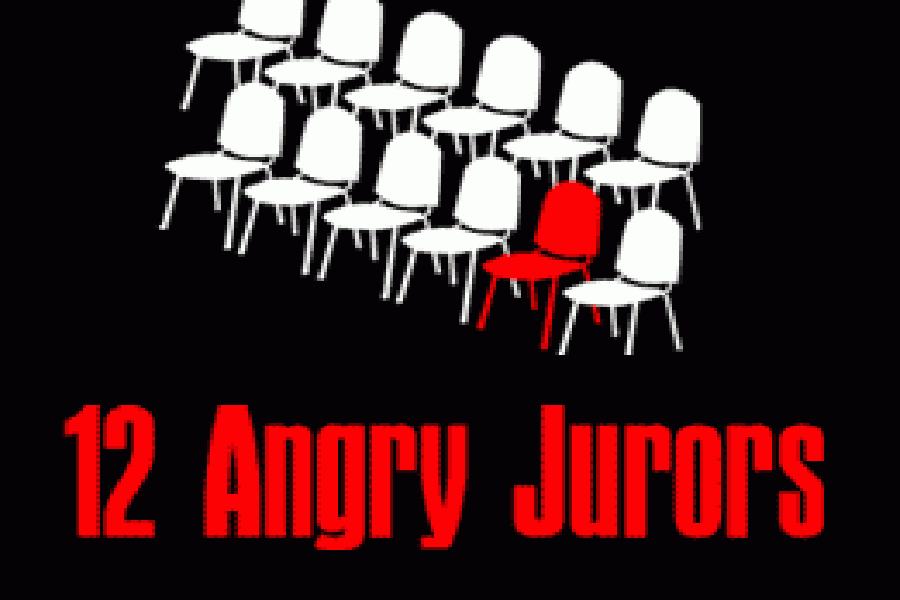 There are "Twelve Angry Jurors" but, one of them is not so angry anymore. Ethan Ocken, a sophomore at Coronado High School has earned the part for Juror 8 in the upcoming production of  "Twelve Angry Jurors". After playing parts in three productions and only one of which was at Coronado, Ethan made the cast of limited numbers. Of the thirteen total parts in the performance, Ethan made the tight cut to play the production's protagonist, Juror Eight.
Ocken felt "pretty good" about his audition although he "wasn't really prepared." Mrs. Ambroz, the drama teacher at Coronado thinks otherwise, stating that his audition, "went really well." 12 Angry Jurors'  student director, Ivy Harris, remarked Ocken's audition was, "actually not what we were looking for because he did a more of a comical piece but he blew us away." Although, "a little surprised" to have received the part, Ethan, "not wanting to seem too cocky," was not too shocked after reading over his auditioning monologue afterwards. Mrs. Ambroz says that when picking the cast, "it's always hard, and I'd cast everybody if I could."
Of the parts Ethan was hoping to receive, Juror Eight was, "one of them."Ivy Harris said that, for the callback, Mrs. Ambroz and herself put him up to try for Juror 8 and because of his, "good range of different emotions in a short amount of time," he was the perfect match for the role. Mrs. Ambroz added on, saying that, "something he is really good at is taking directions." Ambroz uses the metaphor, "it's like putting together a puzzle with four other great puzzles…you just have to put it together and hope it works," to describe how she casts each specific role.  As for the upcoming performance, Ethan thinks that it will go "pretty good" as long as everyone takes it "for the most part, serious."
To sum up Ocken's audition, Ivy Harris says that she has, "never met this kid in my life and I was amazed." It looks like this won't be the last Coronado will see of Ethan Ocken. According to Ambroz, he is a "great contribution," to the drama production this year and hopefully will be for many more to come.