Shine Bright Like a 'Diamond'
Mr. Thomas Was Awarded The Rotary Club Diamond Award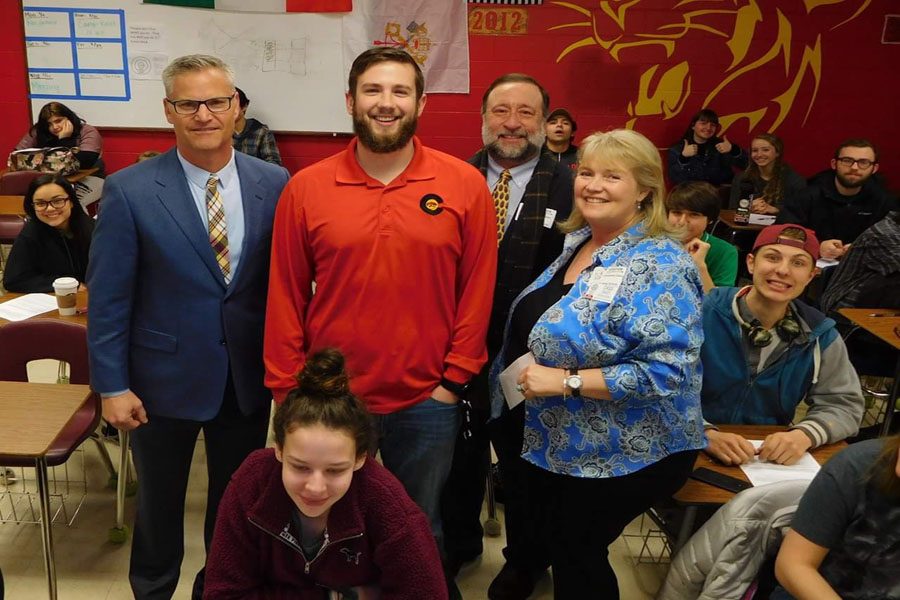 Although he wouldn't describe himself as 'the man, the myth, the legend', Coronado's very own, Mr. Thomas has won the Rotary Club Diamond Award for 2018. This special award as described by Thomas himself is, "an award that teachers win from the Rotary Club here in town and it is based upon student nominations." The club recognizes the top teachers in Colorado Springs and Thomas is sure to be enthused to receive it.
To some, this award may not be too much to fuss about but to Mr. Thomas this award is important because, "it comes from the kids and that is what we are ultimately here for." Thomas, the award nominee will attend a "luncheon on March 16th to get recognized there." Mr. Thomas explains that he has, "heard that you get a check and gift cards but it is different each year," and if he receives this check although he doesn't know quite yet what he'll do with it he is thinking about using it to, "improve technology and to help my students."
Thomas heard that he won, "during first hour last Friday when Mr. Smith and other people from the Rotary Club came in and announced it." Thomas expressed excitement upon hearing of his achievement. Mr. Thomas explains that, "because my class is rigorous," he won the award as well as because, "I value student's time and the class makes students think in different ways than they have thought before."
Mr. Thomas' hard work has got him this nomination and he greatly looks forward to attending the luncheon where he will make a speech. Thomas is grateful for winning this award and he hopes to continue to do well and do everything he can for his students. Remember to send congratulations his way!