Come Ride on Down to Downtown, Colorado Springs
New Bike Share is Coming to Downtown, Colorado Springs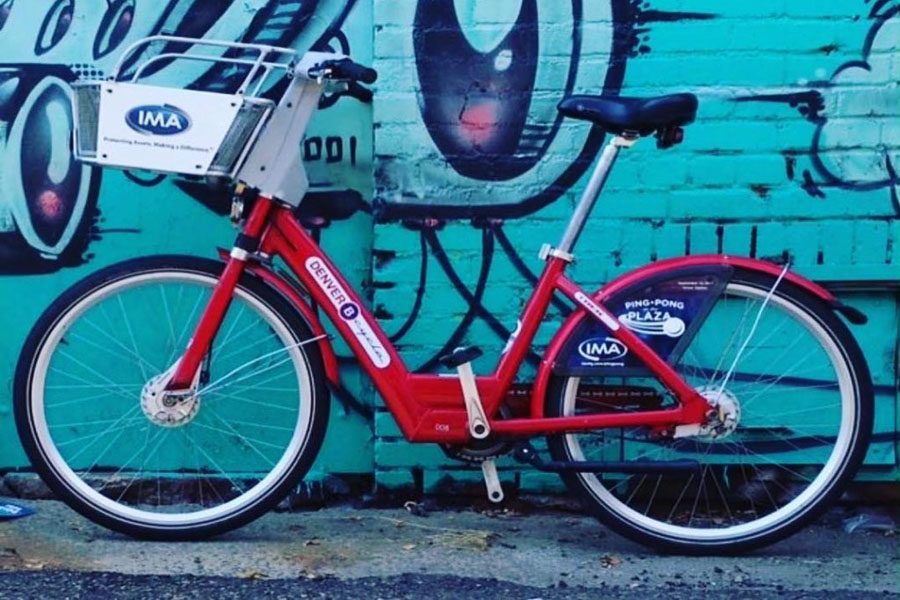 Are you ready to work those legs? A bike share system serving Downtown Colorado Springs has been announced to be implemented in the spring of 2018, by the PikeRide bike share program. "Durable bikes are made publicly available for short-term use through a system of densely located stations. Users pay a small membership fee; locals and commuters tend to utilize annual memberships, while tourists and visitors take advantage of 24-hour memberships, or sometimes weekly or monthly memberships. The bike share operator makes the system hum smoothly by ensuring bikes are quickly repaired and by "rebalancing" bikes so that users can find a bike or an available dock when needed at identified stations." Yes, the process is just that simple.
According to the Downtown Colorado Springs official site, "The Downtown Partnership is in full-fledged planning mode to bring PikeRide bike share – 208 bikes at 26 stations – to the Greater Legacy Loop area this year." More than 700 cities globally are in on the new trend and the citizens are loving it. Twenty-eight million bicycle trips were taken in 2016 alone which shows a 25% growth from 2015. The various benefits that come from a bike share further extend the rapid growth of this new rage.
Caden Stergius (10), a Coronado cyclist, loves the idea of a bike share in Downtown Colorado Springs. She thinks that this expanding business, "could get more people into cycling." Caden describes the cycling community as a tight group of friends who "have a lot of fun together." Health is important to the Colorado Springs community and Caden says that bicycling, "is, of course, good for the environment, and exercising is also great because if you're healthy, you're happy."
Although a bike share would be beneficial for the health of Colorado Springs, it would also, "expand the cycling community more and that isn't a bad thing," Caden explains. A bike share would bring the people of CS together and lower harmful transportation emissions. This business sparks a catalyst for the safety of cyclists on the road as more people continually begin to understand and join in on the movement. Traffic congestion will decrease and "financial barriers and barriers to transportation access for underserved populations," will be reduced as well, according to the Downtown CS site.
Biking provides a chance to "meet new people," and that is one aspect Caden thoroughly enjoys in the activity. The project will begin to offer bikes in April 2018, "with a plan to put over 200 bikes and 364 docks in the Legacy Loop area encompassing downtown, Colorado Springs, and the Olympic Training Center." So, it is time to get out there, meet some new people, and take a ride through downtown, Colorado Springs. Stay tuned and get ready to work those legs!