Michigan Football in France
Head Coach Jim Harbaugh takes the Michigan Wolverines on another international trip to France.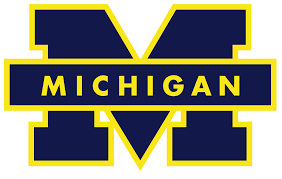 Roman Sorrels, Staff Writer
May 24, 2018
Last year, University of Michigan head coach Jim Harbaugh chose to take the Wolverines football team across the Atlantic, to Rome. While in Rome, the team was able to experience a once in a lifetime opportunity.
This year, Coach Harbaugh is taking the Wolverines to France. The players get the opportunity to experience the Mona Lisa and the Eiffel Tower as well as a host of new and unforgettable experiences. The trip is not all fun, however, and the experience is also intended to push the team out of their comfort zones, in part through practicing abroad. Which is why the team's new experiences touring and practicing in new environments will prepare the team for competing in unfamiliar environments in the future. Harbaugh is assigning the team various writing assignments, including letters to the Pope, to reinforce the learning aspects of the visit. The coach has chosen to primarily focus the venture on historical importance of Normandy, Art and Culture.
Total, the estimated cost was $750,000-$800,000 for the trip to Rome, with a similar price for this year's. Some see this as a way to take advantage of the program, or even just spoiling the athletes with wasteful spending.However trips like these do bring in quite a few students, athletes and scholars, which brings more money. The criticism and controversy also come with news coverage thus popularity and free advertising, once again aiding the University of Michigan.
So the real question is: should Coronado Take track athletes to Europe?